Emerson LCD TVs
2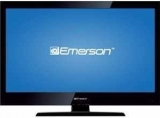 Not Available
Features:
HDTV
Contrast Ratio: 2,500:1
Maximum Resolution: 1366 x 768
Aspect Ratio: 16:9
Type: LCD
Screen Size: 32 inch
Vertical Resolution: 720p
Screen Refresh Rate: 60 Hz
(W) 30 x (H) 21.4 x (D) 9.5 in.
Learn More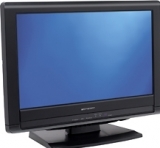 Not Available
Features:
HDTV
Aspect Ratio: 16:9
Maximum Resolution: 1366 x 768
Type: LCD
Screen Size: 19 inch
Vertical Resolution: 720p
Screen Refresh Rate: 60 Hz
Built-In Player: DVD
(W) 18.81 x (H) 14.44 x (D) 8.3 in.
Learn More
Pros:
Good screen size,
Price,
Realistic colors,
Bright display
Cons:
Unreliable,
Poor customer service,
Not durable
Learn more about Emerson LCD TVs
It is easy to appreciate a good quality device after the bad one – true or false? Yes and no because Emerson LCD TV will be appreciated anyway, no matter what kind of a TV set, you had before. Now it is only about Emerson's new invention. Considering the fact, that this firm keeps a close eye on the progress, there is no wonder, that its LCD TV has exceeded the expectations.
Once you get it home, the very first thing, you realize, is that it is pretty easy to install and adjust the channels. You are going to immerse in the splendor of picture, as this new TV set has Picture Control function that adjusts to the mode, depending on what you are watching: personal, standard, sports, movie, game. You can also change brightness, contrast, color, tint, sharpness and so on. Your brand new LCD TV is equipped with built-in ATSC / NTSC tuner and HD Quality Output. Because of the V-chip, you can use the channel lock function. Should you desire to view some photos in JPEG format, you have the USB output. The list of conveniences, offered by Emerson LCD TV, is pretty big, let's review just some of them: Closed Caption Decoder, Trilingual On-Screen Display (English / Spanish / French), Sleep Timer goes up to two hours, fun-Link, Automatic Brightness Control, etc. In addition to low power consumption, there is Eco Button on the remote control. Its function majors in saving brightness control. Watching Emerson's new LCD TV is the kind of experience, you don't want to miss.