Emerson Flat Screen TVs
2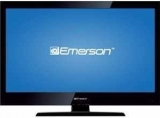 Not Available
Features:
HDTV
Contrast Ratio: 2,500:1
Maximum Resolution: 1366 x 768
Aspect Ratio: 16:9
Type: LCD
Screen Size: 32 inch
Vertical Resolution: 720p
Screen Refresh Rate: 60 Hz
(W) 30 x (H) 21.4 x (D) 9.5 in.
Learn More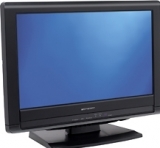 Not Available
Features:
HDTV
Aspect Ratio: 16:9
Maximum Resolution: 1366 x 768
Type: LCD
Screen Size: 19 inch
Vertical Resolution: 720p
Screen Refresh Rate: 60 Hz
Built-In Player: DVD
(W) 18.81 x (H) 14.44 x (D) 8.3 in.
Learn More
Pros:
Good screen size,
Price,
Realistic colors,
Bright display
Cons:
Unreliable,
Poor customer service,
Not durable
Learn more about Emerson Flat Screen TVs
What makes your interior look pretty and what makes you feel cozy? If you say it is a flat screen TV, than you are right. Emerson offers you a good quality flat screen TV to enjoy everything, this device has to offer. The general review goes like this – for different types of media, Emerson TV features several connections, they include cable, video, digital component and audio inputs. Depending on your personal preference, you can choose a model with or without HD input. If you can appreciate some high quality stereo sound, you can get flat screen TV set with side-mounted speakers included, the output equals 1 Watt 8 ohm. Within the multitude of sound channels, your own Emerson TV can receive and decipher them all because it is equipped with MTS\SAP technology. This feature SAP (second audio program) can also be used on supported cable channels. Speaking of channels – your brand new TV set is capable of supporting a wide range of them. In order to make it easier for you, Emerson is automatically programmable for cable channels and browsing through them, so you can easily choose the favorite ones. If there is a need for scanning the channels, you can apply a frequency synthesized tuning system along with direct access keyboard on the remote control. You may wonder about power consumption, it goes up to 53 watts during the operation. No matter which angle you choose to review this appliance from, it looks pretty from every side: low power consumption, easy handling, light weight, great image and pure sound. Emerson knows how to make a true flat screen TV.