Emerson TVs
2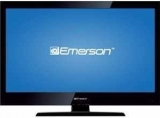 Not Available
Features:
HDTV
Contrast Ratio: 2,500:1
Maximum Resolution: 1366 x 768
Aspect Ratio: 16:9
Type: LCD
Screen Size: 32 inch
Vertical Resolution: 720p
Screen Refresh Rate: 60 Hz
(W) 30 x (H) 21.4 x (D) 9.5 in.
Learn More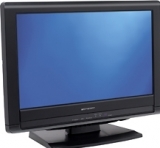 Not Available
Features:
HDTV
Aspect Ratio: 16:9
Maximum Resolution: 1366 x 768
Type: LCD
Screen Size: 19 inch
Vertical Resolution: 720p
Screen Refresh Rate: 60 Hz
Built-In Player: DVD
(W) 18.81 x (H) 14.44 x (D) 8.3 in.
Learn More
Pros:
Good screen size,
Price,
Realistic colors,
Bright display
Cons:
Unreliable,
Poor customer service,
Not durable
Learn more about Emerson TVs
So, here is a deal: you are at the electronics store, looking for a new TV set and… admit it – you are puzzled. You are puzzled because you have a strict budget, there is a huge variety of options and what is most important – you want to get a TV set, that meets modern technological trends. You may feel relief now because Emerson understands you. Forget about resolution cathode ray tube televisions, their time is gone. Pursuant to the reviews of Emerson TVs, they give you imaging in high definition and scan color. There is no need to use the whole bunch of equipment like picture tubes or glass bulbs. Design of Emerson TV is compact, it also embodies some special features, which grant you the pleasure of strikingly bright picture for the joy of your viewing. This appliance can be positioned either on the tilt stand or mounted to the wall. It is lightweight and easy to handle, you can't ask for more. As for the operating temperature range for this TV set is between 41 and 104 degrees Fahrenheit, so there are no worries about power consumption. Everybody knows the importance of meeting progressive requirements. It always starts with your home. To sum up the review: Emerson TV enables you to control your budget and be in trend along with technological progress. Some basic requirements for a new TV – approachable price, easy installation and usage, high-end features and enviromentally friendliness. Emerson has got it all.