LG

42PA4500
Compare any two tvs and get extended reviews of both.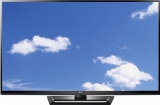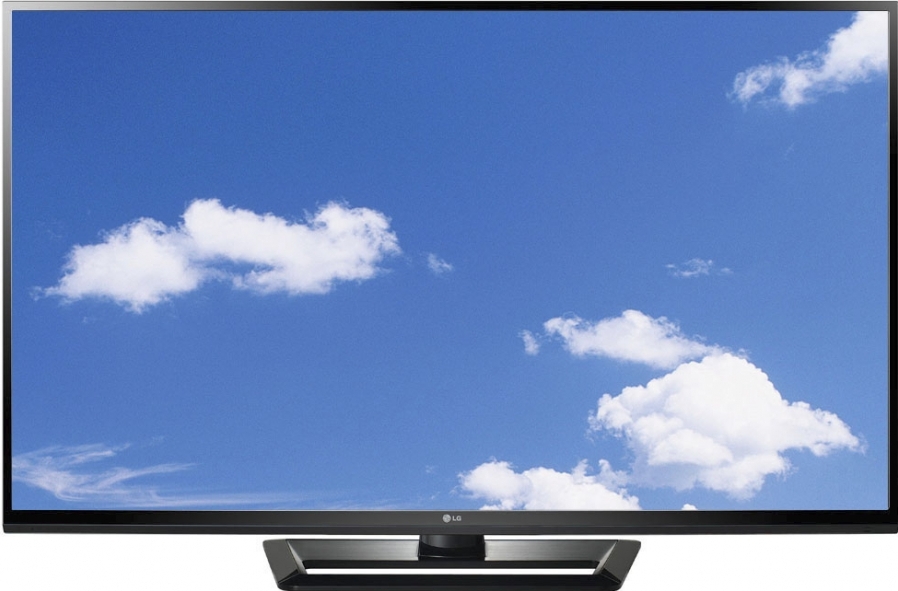 High definition picture

Easy to set up

Nice picture quality

Price

Product Details:
Screen Size: 42 inch — Maximum Resolution: 1024 x 768 — Plasma — HDTV — Vertical Resolution: 720p — Screen Refresh Rate: 600 Hz — Aspect Ratio: 16:9 — Contrast Ratio: 3,000,000:1 — (W) 38.25 x (H) 25.88 x (D) 9.75 inch.
Other tvs that satisfy your requirements
From

$362

—

Plasma

—

42 inch

—

720p

—

60 hz

—

3D

From

$427.99

—

Plasma

—

43 inch

—

720p

—

600 hz
Often Compare:
Reviews
Nice.
cookie, 12/28/2012
Experience of using: Few months
Pros: Amazing sound, Awesome picture
Cons: Heavy
This tv set is very good and I am satisfied with my buy. Sound is great and picture is amazing! The unit itself is well-designed, thin, but rather heavy.
Nice, but didn't last for long.
tanga, 12/15/2012
Experience of using: About 6 months
Pros: Great picture
Cons: Unreliable, Not durable, Poor support
We owned this LG tv for about six months and when we watched an action movie it just quit working. We tried to switch it on again, but it turns off immediately. Customer support is helpless, no answer at all.
Outstanding plasma tv!
Carmin Roering, 12/04/2012
Experience of using: Few months
Pros: Great picture quality, Realistic colors, Price, Right screen size
I bought this TV set about a month ago and I am absolutely happy with my choice! First I read various reviews on different models, with a similar screen size, but this LG product, with its price and picture quality, turned out to be the winner in this race! This is an upgrade of my older LED with 37 inch diagonal.
I have already mentioned about the picture quality. It is really amazing. Blacks are black and in general the colors are bright, vivid and nice. In some reviews I noticed that users complained about glare, but it is plasma and moreover, my windows are not in front of a tv, so I can't say anything about this problem.
This tv model is not smart, so I decided to link it up to my computer, to solve this question. Wish there was more HDMI connection, it would be welcome.
Great purchase!
angelk, 10/17/2012
Experience of using: 1 year or more
Pros: Great picture quality
I bought a similar LG model about two years ago and I can't say anything bad about it! The unit is just great and I am absolutely satisfied with my choice! Picture is outstanding, especially taking into account the fact that this tv has 720p resolution. Some of my friends, who have LCD models with 1080 resolution, stated that my unit had better picture, than their ones.
Amazing picture and decent price
Fab.c.me, 09/28/2012
Experience of using: Few months
Pros: Great picture quality, Good screen size, Price
Cons: Glare
In some reviews I read about glare and slow refresh rate, and I have to agree with that. Sometimes I can notice the lines of scenes that have already passed. But for me it is not a problem at all.
General Features

1024 x 768

Display

Screen Size (Measured Diagonally)

41.62 inch.

720p

600 Hz

16:9

3,000,000:1

Connections

2

Composite Inputs (quantity)

1

Component Video Inputs (quantity)

2

1

Control

Universal/Multifunction

Audio

10

2

20 W

Energy

Power Consumption (watts) Stand-by

0.2

Power Consumption Power On

210 W

140 kWh/year

Estimated Yearly Operating Cost

$15

Other Features

719192585041

English, French, Spanish, Korean

ATSC, NTSC, QAM

Dimensions

38.25 inch.

25.875 inch.

23.75 inch.

9.75 inch.

2.375 inch.

Mount Bracket/VESA Pattern

400 x 400 mm

Warranty

1 year limited, 2 years limited: panel

1 year limited
Add Review