Maytag

MFI2569YEM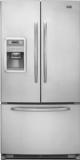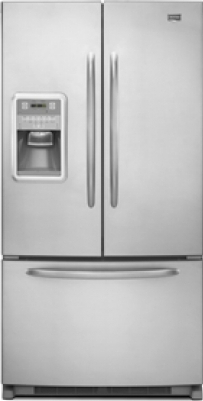 Other refrigerators that satisfy your requirements
From

$1606

—

Freestanding

—

French Door

—

24.8 cu. ft.

—

Stainless Steel

—

35.625 in.

—

35.5 in.

—

Undercounter

—

Energy Star
Often Compare:
Reviews
Could be better
bill, 01/27/2013
Experience of using: 1 year or more
Pros: Attractive design, Spacious, Convenient features
Cons: Poor quality
This refrigerator has successfully operated for 3 years and I hope will still work well. But I noticed mildew appearing on gaskets. It's awful and company (Maytag) advised me to not open doors very often. But that's impossible, because it's fridge!
Good value for money
Sanam Gvarz, 10/24/2012
Experience of using: About 6 months
Pros: Attractive design, Spacious, Easy access, Convenient features
Cons: Hard to clean
We are totally pleased with this fridge as it has more advantages than drawbacks. Stainless steel looks good but gets dirty fast. It surprised me that magnets do work. Ice cubes often go beyond the cup and you have to catch them. These are the bad sides. The rest of features are amazing. It's very Spacious and you can accommodate large pizzas and tall items. Not only it doesn't make noise, you can't hear that it's working at all. Water dispenser is convenient. LED illumination provides good visibility of products. I read many reviews and found Maytag units to have affordable price, but better comments than Samsung and LG products.
It's worth buying
Ecrockett, 10/14/2012
Experience of using: 1 year or more
Pros: Good illumination, Quiet, Easy to use, Easy access
This fridge deserves only positive comments. It's quiet and stylish. You can easily reach to any section or drawer. LED light is perfect. Sometimes ice cubes are thrown far but still it's a very good device.
General Features

Freestanding

French Door

Full Size

Stainless Steel

24.9 cu. ft.

18.3 cu. ft.

6.6 cu. ft.

Dispenser

Door

Smooth

Shelves

4

Control

Digital Temperature Control

Energy

15 A

Other Features

Automatic

Approved for Commercial Use

Standards/Ratings

Dimensions

35.625 in.

70.125 in.

35.25 in.

48 in.

Miscellaneous

883049233888
Add Review