Whirlpool

RBS305PVS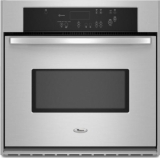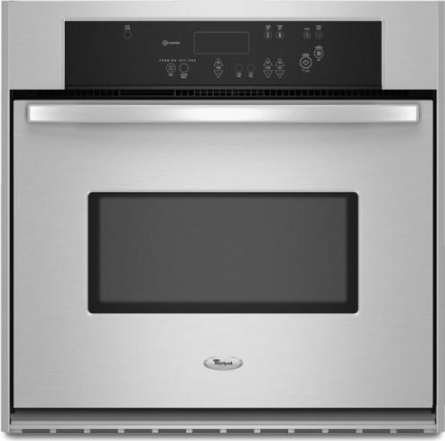 Other wall ovens that satisfy your requirements
From

$943

—

Single

—

Electric

—

4.4 cu. ft.

—

Stainless Steel

—

29.75 inch

—

Convection

—

Microwave

From

$1110

—

Single

—

Electric

—

4.4 cu. ft.

—

Stainless Steel

—

29.75 inch

—

Convection

—

Microwave

From

$1015

—

Single

—

Electric

—

3.8 cu. ft.

—

Stainless Steel

—

29.75 inch

—

Convection

—

Microwave

From

$1536

—

Single

—

Electric

—

4.4 cu. ft.

—

Stainless Steel

—

29.75 inch

—

Convection

—

Microwave

From

$850

—

Single

—

Electric

—

4.3 cu. ft.

—

Stainless Steel

—

29.75 inch

—

Convection

—

Microwave
Often Compare:
Reviews
Full-featured oven!
marie-31, 11/18/2012
Experience of using: Few months
Pros: Price, Simple controls, Various settings.
I like Whirlpool, because they make the best home appliances! This oven has everything I need: attractive design, easy-to-clean interior, self-clean option and accurate temperature control. It met my needs absolutely!
Unreliable and dangerous.
Dan-83739, 11/04/2012
Experience of using: 1 year or more
Cons: Poorly built, Design flaw, Poor customer service, Unreliable..
I own this oven for several years and hope that this review will warn other customers, who think over buying it too. First problem is attributed to the thermal fuse that is located on the back and that shuts the unit off, when it is overheated. Well, it we had to replace it for several times and repair was rather expensive.
DON'T use self-clean option, otherwise the oven will fail!
I tried to contact Whirlpool and notify them about the problems, but they were not really helpful. They just offered me a 10% discount on a new oven. Yep, thanks a lot!
Not happy so far!
Jerry2303, 10/16/2012
Experience of using: About 6 months
This oven seems to be poorly and cheaply built! It didn't work properly just out off the box and it had to be repaired already! The control panel had to be replaced. Thanks God it is still under the warranty...
General Features

Stainless Steel

Single

4.1 cu. ft.

Other Features

Digital Temperature Display

None

2

Cycle Features

Controls

Sensor Touch

Energy

240/208 V

40 A

Fuel Features

Electric

Technical Details

Top

Dimensions

29.75 inch

29 inch

26 inch

Miscellaneous

883049142678
Add Review