GE

PT916SRSS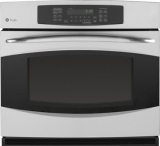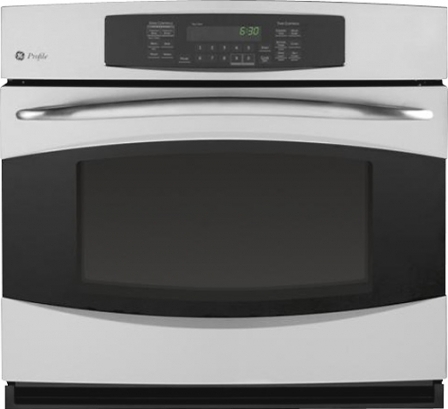 Other wall ovens that satisfy your requirements
From

$2449

—

Single

—

Electric

—

4 cu. ft.

—

Stainless Steel

—

30 inch

—

Convection

—

Microwave

From

$3257

—

Single

—

Electric

—

4.1 cu. ft.

—

Stainless Steel

—

30 inch

—

Convection

—

Microwave

From

$2907

—

Single

—

Electric

—

4.1 cu. ft.

—

Stainless Steel

—

30 inch

—

Convection

—

Microwave

From

$2352

—

Single

—

Electric

—

3.58 cu. ft.

—

Stainless Steel

—

30 inch

—

Convection

—

Microwave

From

$1378

—

Single

—

Electric

—

4.2 cu. ft.

—

Stainless Steel

—

30 inch

—

Convection

—

Microwave
Often Compare:
Reviews
I like this oven!
susannps, 11/15/2012
Experience of using: About 6 months
This oven is a stylish addition to our kitchen. It looks great not only from the outside, but inside as well. Flexible interior and adjustable racks are very convenient. Racks slide in and out easily, so I can check my dishes without taking them out of the cavity. It bakes cookies, pizza and pies beautifully. Numerous features and convection work like a charm. I love it!
Very functional!
Teddy_0538, 11/06/2012
Experience of using: Few months
Pros: Efficient, Modern style, Various settings..
Oven is equipped with various settings, which are very handy and convenient. There is also an alarm that lets you know when the necessary temperature is reached or when the dish is ready. It is a worthy buy!
Does the job!
marlinV11, 11/06/2012
Experience of using: 1 year or more
We use this oven for a little more than a year now and it works perfectly well. Features are very good. The only con is that it cools down very slowly, but we can live with that.
General Features

Stainless Steel

Single

4.4 cu. ft.

Profile Series

Other Features

Digital Temperature Display

None

3

Self-Clean

Stainless Steel Sculptured

Cycle Features

Convection

Controls

Sensor Touch

Energy

240/208 V

20 A

Fuel Features

Electric

Technical Details

Top

Dimensions

30 inch

28.25 inch

23.5 inch

131 lbs

148 lbs

Warranty

Limited 1-year entire appliance

Limited 1-year entire appliance

Miscellaneous

084691223788
Add Review