Samsung

UN55D6000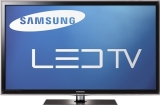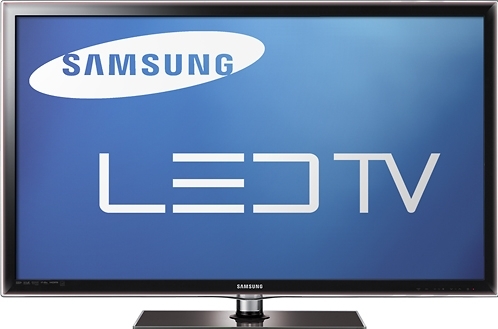 Great picture quality

Easy Internet setup

Realistic colors

Lightweight

Product Details:
Screen Size: 55 inch — Maximum Resolution: 1920 x 1080 — LED — HDTV — Vertical Resolution: 1080p — Screen Refresh Rate: 120 Hz — Aspect Ratio: 16:9 — Contrast Ratio: 50,000,000:1 — Smart TV — (W) 50.5 x (H) 32.38 x (D) 12 inch.
Reviews
No problems
Riverbrat, 01/07/2013
Experience of using: About 6 months
Pros: Great picture quality, Modern style, Easy to set up
I had some issues with flashlight but after I updated software it reduced by itself. Now the picture is absolutely great and image is sharp. So if you have any problem like that just update it as in the beginning it was distracting me also.
Superb TV
Tryjmstcky, 12/14/2012
Experience of using: About 6 months
Pros: Great picture quality, Realistic colors, Bright display
It's amazing TV which provides perfect color representation. Picture is great and the screen is very bright. I would suggest some changes with set up which could make it easier. So far I'd recommend it.
Awful lights
William.jay, 11/29/2012
Experience of using: Few months
Pros: Modern style, Realistic colors, Numerous apps
Cons: Poor picture quality
You can say that I'm demanding as what I'm going to report about my wife didn't notice at all. But the light which comes out from 4 corners of screen and takes around 4 inch from each side of the screen kills me on daily basis. I expect to pay much money and to get excellent quality and not what I experience now. Yes, apps are good, but I have all of them on my Blu-Ray and they don't interest me that much. Colors are good and image is sharp. But because of these lights some movies are completely impossible to watch.
Very good TV
Taylar Shutts, 11/18/2012
Experience of using: 1 year or more
Pros: High refresh rate, Bright display, Modern style, Price
I've owned 4 Samsung TVs before and this model is an upgrade of my 46"device. I put this one in bedroom and I think it works well for its price. I confess that picture of 46" is better but sound of this 55" is great and I absolutely love it. I like 120 Hz refresh rate. There is some "flashlight" effect which I heard about before but it doesn't disturb me. I'm satisfied with quality of Samsung products. They work well and don't get broken after one week of usage. So if you are looking for 55" model, this one is pretty good and modern.
Disappointing
Conor, 10/26/2012
Experience of using: 1 year or more
Pros: Modern style, Numerous apps
Cons: Poor sound quality, Slow, Bad remote control
The only thing to like about this TV is design. Picture is not bad. Apps could be good, but they are so slow that you won't feel like to use them. Remote is awful and annoying because you have to direct it on TV all the time if you want to change channel. Sound is poor for this price. I found out that HDMI port doesn't work, that must be company defect. Unpleasant emotions from a unit worth more than 1000$.
General Features

1920 x 1080

Display

Screen Size (Measured Diagonally)

54.62 inch.

1080p

120 Hz

16:9

50,000,000:1

Connections

4

Composite Inputs (quantity)

2

Component Video Inputs (quantity)

1

1

Control

Standard

Audio

15

2

30 W

Other Features

036725234901

ATSC, QAM

Dimensions

50.5 inch.

32.375 inch.

30.125 inch.

12 inch.

1.25 inch.

62.2 x 7 x 34.8 inch.

Warranty

1 year limited

1 year limited
Add Review