LG

LSC27925ST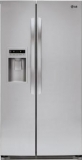 Other refrigerators that satisfy your requirements
From

$880

—

Freestanding

—

Side-by-Side

—

26 cu. ft.

—

Bisque

—

36 in.

—

31.75 in.

—

Undercounter

—

Energy Star
Often Compare:
Reviews
Hate LG
88Benjy88, 11/19/2012
Experience of using: About 6 months
Cons: Poor quality.
Since I bought it, I'm only having problems every day. First trouble was leakage of dispenser, which now is out of control and you can't change water and ice functions. It doesn't cool at all after 3 months of operation. You will not find people who want to fix it, so better don't waste money for this model!
Nice
Vangie*83, 11/04/2012
Experience of using: Few months
Pros: Attractive design, Good illumination.
Cons: Noisy.
Very stylish model with much storage space and good temperature controls. Light is sufficient to see everything. It looks modern and innovative. I'm not happy with noise that compressor makes from time to time. In this price it could be more quiet.
Worthy purchase
CassyMom, 10/10/2012
Experience of using: About 6 months
Pros: Easy-to-change water filter, Good value for money, Space for tall items, Spacious.
This fridge looks great and fits our interior very well. Kids really love it. I like water and ice dispenser. It's very convenient and filter can be accessed easily. It's important that there's no leak problem with this dispenser, which often occurs in fridges. There is enough room for all our products and door bins can accommodate tall bottles which is an advantage. Even freezer allows storing large pizzas. Illumination, first of all provides, good visibility of products and, second of all, doesn't hurt eyes. Food preservation is excellent and temperatures can be adjusted easily. I think it was a good purchase and I will not regret for it.
Disappointed
Fan_atic, 10/03/2012
Experience of using: Few months
Pros: Convenient features.
Cons: Poor quality.
As per its features, this model is OK. But the more I'm looking at it, the more defects I'm finding. From one side I found broken piece of plastic, from another side there's scratch. I didn't pay attention to those things when I received it and now company doesn't want to deal with that.
General Features

Freestanding

Side-by-Side

Full Size

Stainless Steel

26.5 cu. ft.

16.4 cu. ft.

10.2 cu. ft.

Dispenser

External

Door

Smooth

Shelves

Humidity Controlled Crispers

2

4

4

1

Control

Digital Temperature Control

Technical Details

Stainless Steel

Energy

120 V

15 A

Other Features

Automatic

Approved for Commercial Use

Standards/Ratings

Tier I

Dimensions

35.75 in.

69.75 in.

35.25 in.

32.625 in.

Miscellaneous

48231783996
Add Review