Best

P1952M70CMSS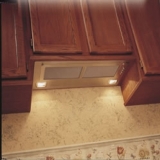 Other range hoods that satisfy your requirements
From

$811

—

Cabinet Insert

—

Ducted

—

27.5625 inch

—

800

From

$695

—

Cabinet Insert

—

Ducted

—

27.5625 inch

—

800
Often Compare:
Reviews
I love it!
Destine C., 11/05/2012
Experience of using: Less than a month
I own this range hood for about 2 weeks, so I can't tell much about all the functions. There are 3 fan speeds and it is very convenient. I am able to choose the one, that suits me best. In general it is very powerful and I don't have any problems with that. But the main thing that I like is lighting. It is absolutely amazing! The lights are located on both sides, so it is very convenient. I don't have anything to add. I just love it!
Very powerful vent!
Roger Hackley, 10/05/2012
Experience of using: Few months
Pros: Does the job, Easy to use, Powerful, Sleek look.
This hood is a real working horse! 800 cfm is a huge power and don't regret my choice at all. The unit looks really good and it works perfectly.
General features

Stainless Steel

800

Cabinet Insert

3

10

Technical Details

Internal

Ducted

Energy

120 V

10 A

Other Features

1

Dimensions

27.5625 inch

9.625 inch

11.25 inch

Miscellaneous

026715124107
Add Review