Sharp

CV10NH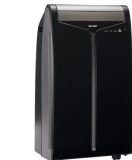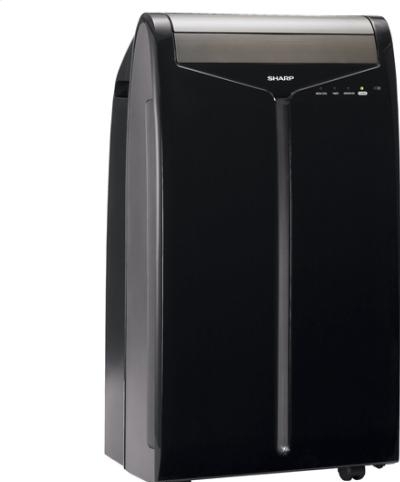 $107

Product Details:
Portable — Cooling Capacity: 10000 BTU — Air Direction — Air Flow: 280 CFM — (W) 32.38 x (D) 15.13 x (H) 18.5
Reviews
CV10NH
Grimm, 09/28/2011
Experience of using: Less than a month
Pros: Workhorse, Library quiet, smart in design and portable
Cons: Highly priced, can't be used without a remote control
Sharp CV10NH is basically a portable air-conditioner with an easy to use interface and can be easily installed as the kit it comes with is pretty easy to use. The cooling is excellent for small to medium rooms and its ability to remain quiet while working makes it easier to sleep for the user. The dehumidifying function along with the brilliant 4-way air direction feature makes it a marvelous air-conditioner.
Its price as well as the response of the air-conditioner is a bit detrimental with the air-conditioner not allowing any change in temperature without its remote control. Yet, it is a very desirable option for people during the summer days.
Sharp CV10NH
Misheline, 08/21/2011
Experience of using: Few months
Pros: Very portable, works without making a single sound
Cons: Very Pricy, a not-so-impressive remote
Sharp CV10NH is a 10,000 BTU portable air-conditioner with a very impressive cooling system and very smart in its design. It is an impressive air-conditioner and allows for the option of dehumidifying the air in your room. The option of moving it from one room to another is also very good which makes this air-conditioner stand apart from others.
With a very quiet working technique and the ability to provide cooling to the entire room, the price of this excellent air-conditioner is justifiable. However, the price is higher as compared to other such air-conditioners.
Systems Administrator
ED, 04/12/2011
Experience of using: 1 year or more
I purchased this unit for supplemental cooling needs in my computer room. It has performed wonderfully for the past TWO YEARS with no issues and is NEVER turned off. I am preparing to purchase another one of this unit.
Sharp CV10NH
Gegel, 01/16/2011
Experience of using: Less than a month
Pros: Excellent dehumidifying function, cooling every corner of the room
Cons: No way of changing temperature without a remote control
Sharp CV10NH remains one of the very best portable air-conditioners in the market with its brilliant portability as well as excellent dehumidifying function which allow dehumidifying the air within your room with in no time. It also gives the function of providing air throughout the room to allow you to sleep anywhere within the room.
One irritating aspect has to be the remote control which at first cannot be used to change the settings of air-conditioner if something is in between the remote and air-conditioner as well as there is no way to change the temperature if your remote control goes missing. However, these minor setbacks are not in any way comparable with the overall quality of the air-conditioner.
General Features

1

Black

280 CFM

Energy

115 V

1010 W

9 A

Other Features

2.5

4-Way

3

Technical Details

Washable

Slide-Out

Dimensions

32.38

15.13

18.5

84 lb

Warranty

1 Year

Miscellaneous

074000662377
Add Review