LG

LW8011ER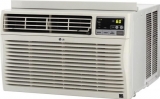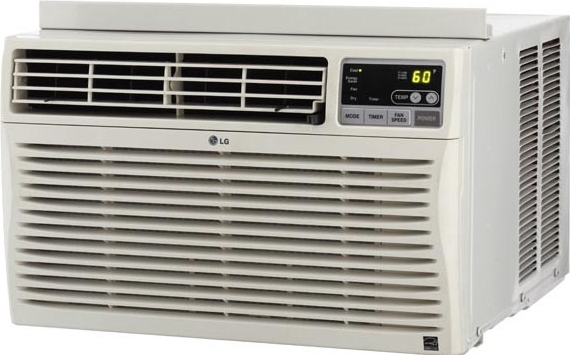 Powerful airflow

Easy to use

Good remote control

Easy-to-clean filter

Ever air distribution
$258

Product Details:
Thru-Wall/Window — Cooling Capacity: 8000 BTU — Air Direction — Air Flow: 250 CFM — (W) 19.56 x (D) 19.38 x (H) 12.38
Reviews
Great choice for the money!
Ryeley, 12/28/2012
Experience of using: About 6 months
Pros: Cools the whole room, Good remote control, Powerful airflow, Price, Quiet.
I got this unit on sale and think that it is a real bargain for the money! I bought it as a replacement for a 6000 BTU model for single room cooling. This conditioner is pretty quiet, I thought that I would be louder. Remote control is useful and convenient and I use it for all the time.
Lacked some parts.
Fastback73, 11/21/2012
Experience of using: Few months
The package with the installation parts wasn't included in the box, so I contacted LG customer service, in order to get them. I wait them for over a month already! When I called LG service, they told me different date, when I would receive the package. Well, I still haven't received them! Horrible service from LG!
Excellent choice.
Bett_438, 11/05/2012
Experience of using: Few months
Pros: Attractive design, Cools the whole room, Easy to use, Easy-to-clean filter, Even air distribution, Powerful airflow.
I had Sharp air conditioner and when it quit working I first chose GE. It didn't work at all, so I returned it and got this LG model. It cools the room really well and it can even make it cold, as I like. Airflow is 4-way directional, so I can easily cool the whole room. Filter is easy to access and clean. I am very happy with the purchase.
General Features

1

Soft gray

250 CFM

Energy

10.8 EER

115 V

740 W

6.9 A

Other Features

2.2

4-Way

3

Technical Details

R-410A

54 dB-A

60 dB-A

Dimensions

19.56

19.38

12.38

59 lb

Warranty

5 year

Miscellaneous

048231364423
Add Review