LG

LW8010ER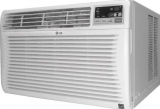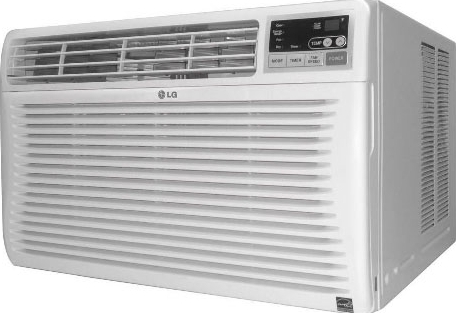 Reviews
Very noisy
Roberts pair, 12/01/2012
Experience of using: Few months
Pros: Fast cooling, Powerful airflow.
Cons: Hard to install, Noisy.
Owner of flat that we are renting put this unit and it doesn't make us happy. It operates very loudly. It cools well, but I think this unit can be improved. It is difficult to install it and some functions are not clear at all.
Perfect unit
Bias_9911, 11/04/2012
Experience of using: 1 year or more
Pros: Easy to install, Energy efficient, Even air distribution, Fast cooling, Quiet.
I have this unit for 3 years now. I'm happy with its operation so far. Since first day nothing changed. Installation wasn't difficult. It's very quiet and I can sleep when it's on. It's user-friendly and remote control has nice design and works very well. I don't have much electricity expenses due to energy-saving mode. This AC is also stylish and after using it for some time I bought another one same model. So I can definitely recommend it and you will not regret for your purchase. Just follow all the instructions.
Didn't survive long time
Randall9476, 10/21/2012
Experience of using: 1 year or more
Cons: Noisy, Unreliable.
I used this unit only in hot weather for last 3 years. So it didn't really operate too much. And now it doesn't work any more. It only makes much noise without any effect. I thought modern AC should work more than that.
Good performance
Waldo9747, 09/28/2012
Experience of using: Few months
Pros: Accurate temperature controls, Cools the whole room, Easy to install.
We've been using this AC for a couple of months and we are satisfied with its work and would advise it to others. We have one-floor home and this unit cools all of it. It could be quieter but as long as it's very powerful and cools perfectly we are fine with that. We hope that it will work many years as it write on LG website.
General Features

1

White

Energy

10.8 EER

115 V

Other Features

4-Way

3

Technical Details

R-410A

54 dB-A

60 dB-A

Dimensions

19.5

19.4

12.4

60 lb

Warranty

1 Year

Miscellaneous

048231362627
Add Review