LG

LW7010HR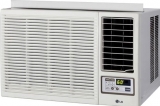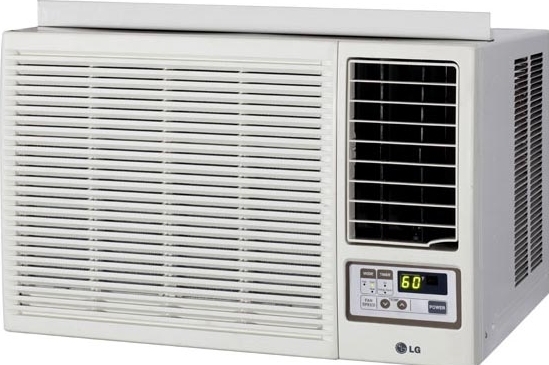 Reviews
Good for office
Jasper Rolings, 01/30/2013
Experience of using: Few months
Pros: Fast cooling, Quiet.
I installed this unit in my office which is not that large. It cools the room well and fast. I don't have any complaints. I don't see difference between different fan speeds, but probably there is. Anyway it works well and achieves desirable effect. Fortunately it's not noisy and doesn't disturb from work.
Good cooler
Iggy, 01/21/2013
Experience of using: Few months
Pros: Powerful airflow, Quiet.
It's always rather hot outside in our area, but this AC fights with heat perfectly. It cools fast and efficiently. Instructions could be better, but finally I did it. It doesn't make much noise and is more quiet than any other unit I saw in my life. I wouldn't hesitate to buy another one if I had to.
Works fine
Walter/Wat, 11/26/2012
Experience of using: Few months
Pros: Great value for the money.
Cons: Hard to install, Poor documentation.
Installation of this unit took quite a lot of time but just you have to prepare all necessary equipment and it will be faster. I was thinking about smaller device but heating feature of this unit convinced me to purchase it. It cools and heats well large area and I like how it works. I'm confused with eco-save mode because I don't understand the logic how it works and when it turns on and off. So when when I'm not there I prefer to just keep the unit switched off. I think this AC is worth its price and operates perfectly on coldest and hottest days.
Very good AC
Justus_8562, 10/27/2012
Experience of using: About 6 months
I've tried this unit in both: heating and cooling. Cooling feature is just great even with high temperatures outside. Heating is same satisfactory. I like that it's effective even at low speed fan. My room is rather spacious and this AC does its job great. It's easy to use and has so many functions.
General Features

3850 BTU

1

White

205 CFM

Energy

9.7 EER

115 V

720 W

6.6 A

1260

11.0

Other Features

2.3

4-Way

2

Technical Details

R-410A

45 dB-A

54 dB-A

Washable

Easy-Access

Dimensions

18.56

20.67

13.88

60 lb

Warranty

5 year

Miscellaneous

048231362689
Add Review