LG

LW1211ER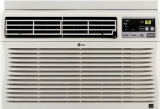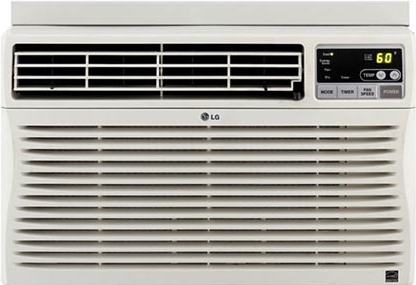 Reviews
Easy to break
Earl B., 01/21/2013
Experience of using: Few months
Pros: Energy efficient, Quiet.
Cons: Cheap materials, Hard to install..
This unit is not bad. I like that it doesn't consume much electricity and operates quietly. But installation almost killed me and at first I didn't pay attention to small pieces of plastic. Later I found out how it's unreliable.
Very quiet AC
Jed & Beth, 12/22/2012
Experience of using: 1 year or more
Pros: Cools the whole room, Fast cooling, Quiet.
We've been using this AC for two years now and we don't have any negative comments about it. It works same well as on first day when we brought it. Installation didn't take much time and after 30 min it was on and working perfectly. It's better if you work in pair to install it, because it's little bit heavy. It cools the whole room and doesn't make noise. Hope to be operating like this for many years more. We thought it would take much electricity but our monthly bills show opposite, so in addition to good work it's also efficient.
Good conditioning unit
LeRoy W, 12/21/2012
Experience of using: Few months
Pros: Fast cooling.
This AC cools the room really great. Within 10 minutes it will reach to set temperature. I can't say that it's 100% silent and you can hear vibration occasionally, but still it's not much noisy. Some people say it's not easy to install it, but if you have hands it's not that difficult even with poor manual instructions.
Bad user manual
DEREK6395, 11/25/2012
Experience of using: About 6 months
Pros: Cools the whole room, Even air distribution, Powerful airflow, Quiet.
Cons: Hard to install, Heavy, Poor documentation.
This AC is a good helper in hot weather. It cools fast and operates quietly. It certainly makes noise but not much and we can enjoy watching TV. What I do like about it, is low energy-consumption. I had trouble with installation as manual doesn't provide necessary information. It took me around 3 hours to maintain it and I needed help as it's heavy. But 12000 BTU work perfectly and I'm happy with my purchase.
General Features

1

White

300 CFM

Energy

10.8 EER

115 V

1110 W

10.2 A

Other Features

3.3

4-Way

3

Technical Details

R-410A

Dimensions

23.63

22.17

15

81 lb

Warranty

5 year

Miscellaneous

048231364430
Add Review