LG

LP0910WNR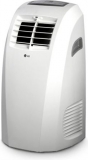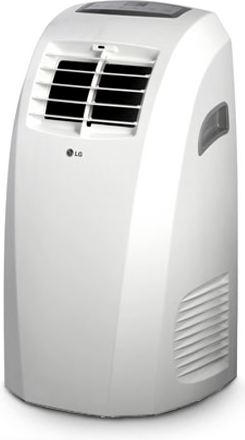 Doesn't cool well

Hard to install

Flimsy construction

Noisy
$251

Product Details:
Portable — Cooling Capacity: 9000 BTU — Air Direction — (W) 17 x (D) 11.8 x (H) 31.2
Reviews
Horrible.
Dav3 Fleming, 02/02/2013
Experience of using: Few months
Cons: Inconvenient draining. Doesn't cool well, Noisy..
The unit worked well first, but now there is excess humidity in the room and water tank is already full. Draining is not well-thought and it is too complicated. While running the unit lets out some strange noises, air is not so cool, as I need, and in general hose construction is rather poor. Wish I read customers reviews, before buying, hope that my review will help someone.
Total junk!
StanNJ, 10/14/2012
Experience of using: Less than a month
Cons: Bulky, Doesn't cool well, Hard to install.
This is an overpriced, inefficient and cheaply-made product in good package! I spent about an hour to connect the hose to the window and the conditioner itself. The construction is very flimsy and I thought that I would give up soon. Finally, when everything was connected, we were afraid to move it, even a bit, so the hose didn't come off. Such type of air conditioners is called portable? Is it a joke?!
The unit worked for about 2 hours and it managed to decrease the temperature in the room by 3 degrees only! In the end we took it back and got other devices from the other brands.
LG LP0910WNR
srisen2, 08/13/2011
Experience of using: Less than a month
Pros: Easy to install, cools the entire room
Cons: Is noisy as well as heavy
LG LP0910WNR is a white portable air-conditioner and has the ability to cool medium sized bedrooms easily. It is manufactured by a very well-reputed company and thus, there are no questions regarding the reliability of this air-conditioner. It is very easy to install and takes virtually no time and its cooling capacity is pretty decent too. It has louvers as well which allow the air-flow to be equal throughout the room which makes allows you to work anywhere in the room without feeling the heat.
The noise that it makes while cooling is very irritating while it isn't as portable as some other air-conditioners due to its heavy weight. Yet, with a very good cooling system, if you want a simple air-conditioner this air-conditioner is recommended.
General Features

1

White

Energy

9.2 EER

115 V

980 W

Other Features

3.0

2-Way

2

Technical Details

R-410A

55 dB-A

5.9 Ft.

Dimensions

17.0

11.8

31.2

55 lb

Warranty

1 Year

Miscellaneous

48231363051
Add Review