Kenmore

70051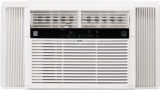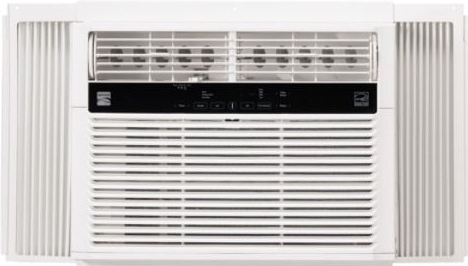 Price

Easy to install

Cools the whole room

Easy to use

Fast cooling
$22

Product Details:
Thru-Wall/Window — Cooling Capacity: 5200 BTU — Air Direction — Air Flow: 176 CFM — (W) 18.5 x (D) 14 x (H) 12.5
Reviews
So far it works well.
Al_Terry, 12/15/2012
Experience of using: Less than a month
Pros: Cools the whole room, Easy to install, Fast cooling.
I own this conditioner for about a week and it operates well. The installation was easy and it managed to cool my room to the necessary temperature level in almost not time. But the problem is that the unit doesn't switch off, when the necessary temperature level is reached. I have to get up and switch it off by my own. I am not sure whether all Kenmore conditioners work like this or it is a lemon.... but I will take it back tomorrow.
Good results.
Kurt98467, 11/01/2012
Experience of using: About 6 months
Pros: Cools the whole room, Easy to install, Easy to use, Price.
I did a great research before the purchase. I read numerous reviews and compared various models. This Kenmore conditioner was installed in our small bedroom, 19*12, and it does a really good job at cooling. In most reviews customers complained about the noise level – yes, it is true, but this noise is not so significant. I think that for that price, it is a worthy choice!
Not durable.
Robin p., 10/21/2012
Experience of using: Few months
Pros: Cools the whole room.
Cons: Doesn't last, Unreliable.
I purchased this Kenmore model in the middle of June and everything was fine. It worked well and cooled my room well. Beeps were a bit louder, than I expected, but still tolerable. The worse thing it that this conditioner quit working in the first decade of August. I couldn't return it, because the 30-day trial was over, so I had to contact the company's customer service and talk about repair.
I don't recommend to buy this product!
General Features

1

White/Black

176 CFM

Energy

11.0 EER

110/120 V

475 W

4.5 A

Other Features

8-Way

3

Technical Details

R-410A

Antimicrobial

6 Ft.

Dimensions

18.5

14.0

12.5

42 lb

Warranty

1 year

Miscellaneous

0012505273346
Add Review