Haier

CPRB08XCJ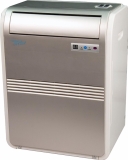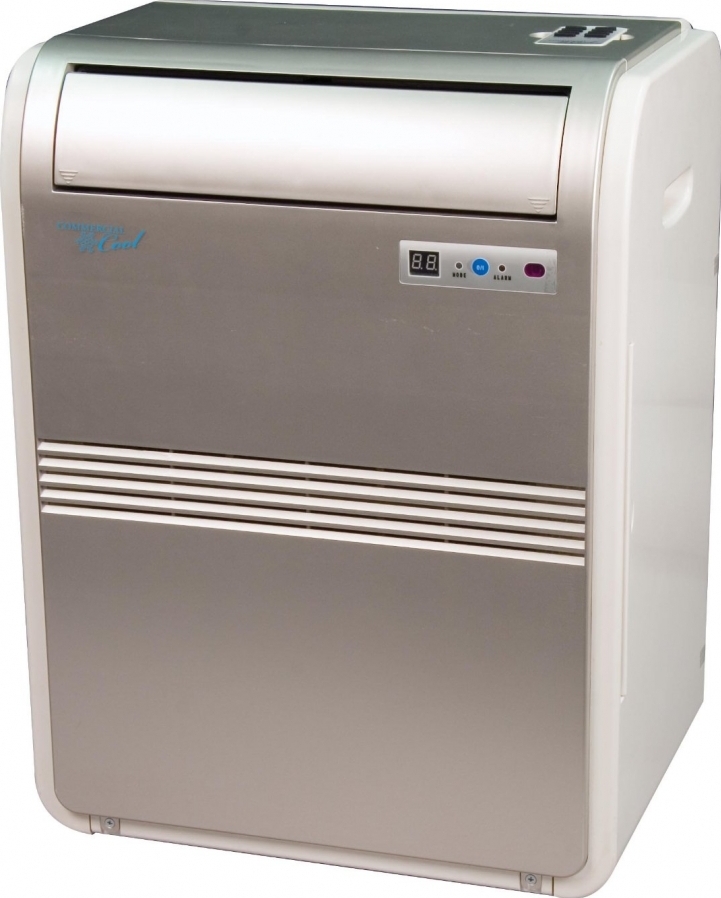 Good remote control

Price

Cools the whole room

Easy to use

Energy efficient
$249 - $289

Product Details:
Portable — Cooling Capacity: 8000 BTU — Air Direction — Air Flow: 218 CFM — (W) 17.31 x (D) 13.13 x (H) 24.38
Reviews
Decent Haier product.
milbyJ957, 12/31/2012
Experience of using: Few months
Pros: Compact, Cools the whole room, Easy to use.
I bought this conditioner for my bedroom and I use it every night, since purchasing two months ago. When I just brought it home and installed, I felt a great relief, especially after a hard working day. Unit is compact and mobile, so I can easily take it wherever I go.
I used to empty the tank every week, but I don't think that it is a con, because it is a usual thing for air conditioners.
Mixed feelings.
MrChille, 09/28/2012
Experience of using: Few months
Pros: Cools the whole room, Good remote control, Price, Quiet.
Cons: Bulky, Poor documentation.
My house has sliding windows, that's why I could install a window conditioner. I chose this portable model and, in total, I don't regret.
I placed this unit in my bedroom and used it this summer, every day actually. My opinion is that:
User manual is terrible. It is almost useless and very poor. Installation instructions and description are the worse. Besides I don't think that it is so compact and mobile and it is advertised.
Concerning other points. My bedroom is on the sunny side and it is rather large, but this AC does a good job at cooling. Now I feel really comfortable there. Remote control is rather handy and it works well. Noise level is acceptable, I would even say that it is pretty quiet.
Overall I am happy with my choice and especially for such reasonable price.
Haier CPRB08XCJ is not the best conditioner to have
westd, 09/12/2011
Experience of using: 1 year or more
Pros: not very powerful, not clear instruction
Cons: good dehumidification
I bought this unit on a sale more then a year ago. What can I say about it. If you have a big room you would better not to buy this unit. It is not very powerful and cools only a small area. Besides this unit could not set the temperature difference between outside and inside more than seven degree. It's only have a good dehumidification, unit really remove moisture well. So if you want a dehumidification with a week cooling, it is unit for you. But I need a great cooling in hot summer days, so I replaced it my living room by a stronger conditioner. Now this unit is in my basement and it is a good place for it because there is no need to cool it much and because of high level of humidity there. By the way Haier CPRB08XCJ has not clear instruction and I hardly installed it.
Haier CPRB08XCJ
clubgirl, 09/11/2011
Experience of using: Few months
Pros: good, cheap, small
Cons: little noisy
I wanted to buy good cooling, working without problems, small, portable and cheap conditioner to install in my office upstairs. I select this item and it works well. The room now is 20 degrees cooler than was before it. The disadvantage of this item is a little noise even on the low working speed, so I will not buy it for my bedroom. But it is really good for office.
Great conditioner
Super_m, 05/22/2011
Experience of using: Less than a month
Pros: really good cooling
Cons: none
I really like my new air conditioner. I bought it for my small bedroom and it is perfect, it cools really. Now I can control the situation in my bedroom by my self, because the unit not only cools, it also has a dehumidifier. So I feel myself very comfortable and calm. Besides I really like how it looks. I'm going to buy one more this unit for a baby room instead of the old one because with it I will sure that my baby will also feel comfortable.
General Features

1

Silver

218 CFM

Commercial

Energy

7.5 EER

110-120 V

840 W

8.5 A

Other Features

3.0

3

Technical Details

R-410A

47 dB-A

Washable

Slide-Out

Dimensions

17.31

13.13

24.38

56 lb

Warranty

1 Year

Miscellaneous

688057349855
Add Review