Haier

CPN12XH9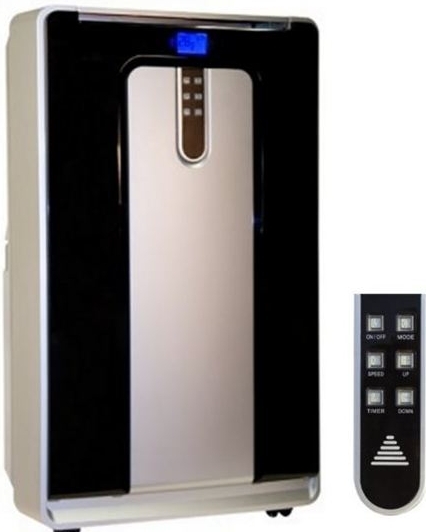 Reviews
Not bad
JANICE R., 01/25/2013
Experience of using: Few months
Pros: Easy to install, Fast cooling.
Cons: Noisy.
I didn't want to deal with heavy window units so I chose this unit. It has powerful airflow and there's nothing difficult in regards of installation. It cools the whole room within 5 minutes and that really surprised me. Taking into consideration low price of this unit I think it's good and is worth its value. Even it's little bit noisy, I'm pleased with its work.
Perfect
Del-Del, 01/19/2013
Experience of using: About 6 months
Pros: Cools the whole room, Fast cooling.
Cons: Noisy.
We've been using it for around half year and as most of the time it's hot hear we use cooling option. I didn't expect that it will be enough to cool three rooms (dining room, living room and kitchen). My home is 2800 sq. ft. and all first floor stays completely cool. It makes noise but it doesn't bother me much. Installation is easy and I'd not hesitate to buy another one same like it, though I hope this unit will operate long time. Our central AC broke (till now didn't fix it) and this portable unit saved us from heat.
Great
D. Foster, 12/04/2012
Experience of using: 1 year or more
Pros: Durable, Quiet.
I bought this device from 1 year ago and as for operation it works well till now. I didn't have any issues. I use it as additional unit for central AC. I live in south and it's hot 9 months of the year. This AC cools well; it's mobile and achieves set result fast. It's also quiet and you can enjoy TV while it operates.
Powerful AC
Kit, 11/20/2012
Experience of using: Few months
Pros: Easy to install, Fast cooling, Powerful airflow.
Cons: Noisy.
I bought it not long time ago and actually I was thinking about more powerful one. But this device works perfect. I used it two weeks without switching off at all because it was extremely hot outside. It's noisy but same you can say about all portable units. I can't judge on dehumidifier function because I have another AC located in same room. It was easy to install, but because I don't have windows, I had to spend little bit time for it. If you have same strange conditions, prepare yourself and necessary equipment. I didn't try heating function yet but I hope it will work effectively also.
General Features

11000 BTU

1

Black-silver

342 CFM

Residential

Energy

9.5 EER

115 V

1200 W

10.8 A

Other Features

4.16

3

Technical Details

R-410A

53.5 dB-A

Washable

6 Ft.

Slide-Out

Dimensions

17.75

15.25

29.44

69 lb

Warranty

1 Year

Miscellaneous

688057349855
Add Review