Haier

CPN12XC9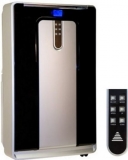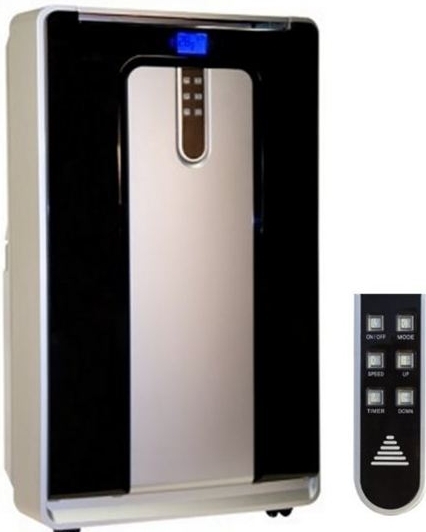 Reviews
Bulky, noisy and absolutely inefficient!
Percy-746*64578, 11/11/2012
Experience of using: 1 year or more
Cons: Noisy, Pricey, Unreliable.
I don't have windows in my apartment, that's why I had to find an efficient and nice portable conditioner, that would be able to create bearable conditions for me, during summer seasons. Well, this Haier turned out to be worse, than I expected. In the beginning it works well, it cooled the room, though pretty loudly. I used it for two months in summer and then hid it. In about 9 months, when I pulled it out, it started to work in a strange way. Warranty is already over. The unit runs extremely loudly, it constantly shuts down and doesn't do the job at all.
Repair is too expensive and the conditioner doesn't worth it at all!
Overpriced!
Mart_uv, 10/16/2012
Experience of using: Less than a month
Cons: Constantly running fan, Not enough power, Pricey.
I bought this "portable" air conditioner for my 180 sq. ft. room and I am absolutely disappointed with its performance. The unit runs for all the time and it doesn't cool down the room to the necessary temperature. I am sure that there are lots of window units, which come with the same price tag or even lower, and which provide much better results. The price is too high!
Besides I wouldn't call this device portable, because together with the exhaust tube, it takes up too much space. Absolutely unhappy with the buy.
Haier CPN12XC9
moolinary, 09/13/2011
Experience of using: Few months
Pros: good cooling capacity, good and affordable Price, auto water removal system
Cons: Manual control system is poor, absence of Thermostat button, awful loud
Haier CPN12XC9 has a wonderful cooling capacity and has affordable price. Its design is also so attractive and modern but a little bit complicated. It also operate well with remote control and also has a digital temperature read our. It is easy to use and its performance is also well. Its price is also very affordable as compared to others and efficiency is also best. It also works when the temperature is so high while the others a/c unit do not work on the peak temperature or fail to work. it makes noise when cooling the room but not a big deal due to its others best aspects.
General Features

1

Black-silver

342 CFM

Residential

Energy

9.5 EER

115 V

1200 W

10.8 A

Other Features

4.16

3

Technical Details

R-410A

53.5 dB-A

Washable

6 Ft.

Slide-Out

Dimensions

17.75

15.25

29.44

69 lb

Warranty

1 Year

Miscellaneous

688057348919
Add Review