Frigidaire

FRA296ST2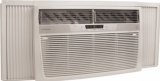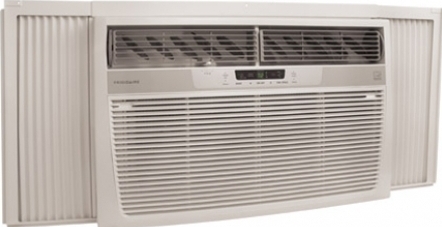 Reviews
Very good unit
Stanley Cooper, 01/29/2013
Experience of using: Few months
Pros: Energy efficient, Fast cooling, Powerful airflow.
Before purchasing this device make sure you know all technical details to be able to install it quickly and to not search for wire or plug. If you need to lower room temperature fast you can set it to strong air flow and it will easily cope with this task. If you are not in hurry you can use economy mode that will cool more slowly and will save energy. Remote control is convenient and we are happy with this unit.
Doesn't work well
Chuck, 01/24/2013
Experience of using: About 6 months
Pros: Fast cooling, Quiet.
Cons: Unreliable.
Generally I like this unit, but the problem is that I'm using it for half year and within this time I had to fix it twice. Fixing is free, but transportation is annoying me because this AC is rather heavy.
Great AC
Green_Art, 12/21/2012
Experience of using: Few months
Pros: Cools the whole room, Fast cooling, Quiet.
I've been using it now for several hot summer months and I can say that it operates very well. My house is 3000 sq. ft. and it cools down all of it within short period of time. It's also quiet and will not disturb from watching TV. It's worth money which I paid for it.
Good
Aaron, 10/09/2012
Experience of using: Few months
Pros: Easy to use, Fast cooling, Quiet.
I was not sure if this unit will fit my needs, but still purchased it on the internet. It's very easy to use and digital display helps to make necessary settings. I like it because it cools the room very fast and operates quietly. All visitors share my pleasure from this device and I highly recommend it. Installation is quite easy if you follow instructions in manual.
General Features

1

White

535 CFM

Energy

8.5 EER

230/208 V

3365/3300 W

14.8/16.0 A

Other Features

9.5

Multi-Directional

3

Technical Details

R-410A

Antimicrobial

5 Ft.

10

Dimensions

26.5

26.5

18.63

138 lb

Warranty

1 Year

Miscellaneous

0-12505-27398-8
Add Review