Frigidaire

FRA18EMU2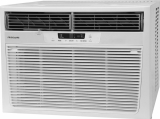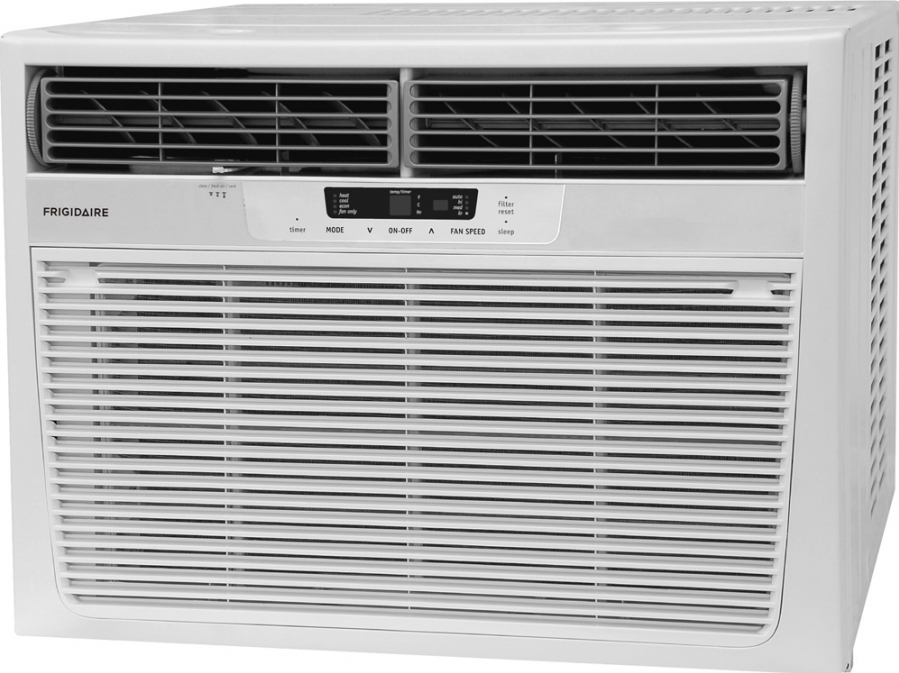 Quiet

Cools the whole room

Easy to use

Fast cooling

Energy efficient
$746

Product Details:
Thru-Wall/Window — Cooling Capacity: 18500 BTU — Heating Capacity: 16000 BTU — Air Direction — Air Flow: 459 CFM — (W) 23.63 x (D) 25.38 x (H) 17.88
Reviews
Valuable investment
Ike, 01/17/2013
Experience of using: Few months
Pros: Energy efficient, Fast cooling, Quiet.
This unit is amazing. I got rather hot while installing it and was expecting to wait several hours till it will cool the room. But after one hour the whole family was freezing and hiding under blankets. This AC perfectly cools four rooms and corridor, which is quite large area. We located it in living room but it operates quietly and allows watching TV. Also I like energy-efficient mode when it switches on and off by itself. That's a really good investment. We have additional old units in bedrooms, but this Frigidaire can substitute all of them. I highly recommend it and be sure you will enjoy its service and save money at the same time.
Great performance
MadelineM, 01/03/2013
Experience of using: Few months
Pros: Cools the whole room, Fast cooling.
Cons: Heavy.
I bought it for my son's room which is 1000 sq. ft. and I was worried that it wouldn't cool the whole room as it's long. After we installed it (it's rather heavy so you can't do it by yourself) within one hour the room was cool and the AC switched off when it reached to necessary temperature. Then it switched on again. That's great feature because you can make needful settings and not worry about your electricity bill. It was very hot outside but still the effect was same. I recommend this unit, as it really works perfectly. Hope heating function in winter will be same successful.
very nice unit
Wilber:::, 11/27/2012
Experience of using: Few months
Pros: Good heating. Energy efficient, Powerful airflow..
I've been using this AC with heating option only. I can say that it does the job perfectly. Room area is 750 sq. ft. and it warms all of it. Automatically switches off and on when necessary and saves electricity. It's good to have such an efficient unit. Moreover it operates quietly and hope cooling will be same perfect.
New AC
Freda, 11/15/2012
Experience of using: Few months
Pros: Cools the whole room.
Cons: Noisy.
Our old unit got broken and we bought this new model. It's quite heavy and makes noise, but it really works well and cools the area fast. It would be better to know more specifications regarding installation to be ready when the right time comes. We'll try heating function soon. Should be great!
General Features

16000 BTU

1

White

459 CFM

Commercial

Energy

9.7 EER

230/208 V

1900/1883 W

8.4/9.1 A

4900/4000

22.2/20.0

Other Features

5.5

8-Way

3

Technical Details

R-410A

60.1 dB-A

Antimicrobial

5 Ft.

8

Dimensions

23.63

25.38

17.88

113 lb

Warranty

1 Year

Miscellaneous

0-12505-27547-0
Add Review