Frigidaire

FRA124HT1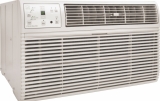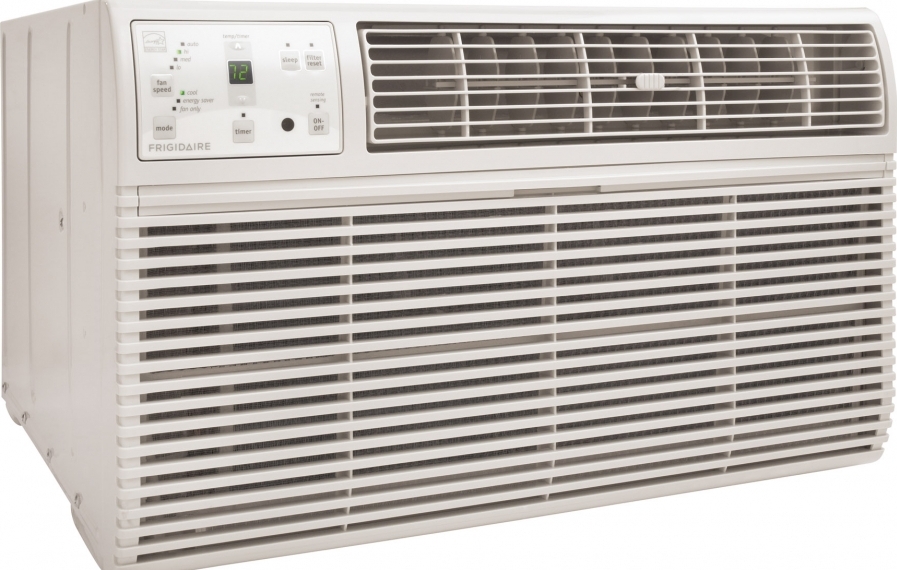 Good remote control

Powerful airflow

Accurate temperature controls

Quiet

Cools the whole room
$1951

Product Details:
Thru-Wall/Window — Cooling Capacity: 12000 BTU — Air Direction — Air Flow: 306 CFM — (W) 24 x (D) 20.5 x (H) 14.5
Reviews
Bad customer service
Ace V, 12/22/2012
Experience of using: Few months
Pros: Fast cooling.
Cons: Poor customer support.
I bought this unit more than a month ago and immediately upon delivery it showed error. It does cool, but the signal of error is still there. I contacted service center but they didn't help and till now I can't get any support from their side.
great AC
Lynn, 10/23/2012
Experience of using: Few months
Pros: Cools the whole room, Energy efficient, Fast cooling.
My flat is small and I bought this unit for one of rooms. It operates well and I'm using it 24 hours because summer is very hot and humidity is high. It's very efficient and I'm experiencing low expenses for electricity. I advise this device for those who want to cool one or two middle-sized rooms. The only problem that occurred is strange operation of Eco-mode, which stopped working after one month of usage. But in standard mode it works perfectly.
Love it
RachelShelly, 10/15/2012
Experience of using: Few months
Pros: Fast cooling, Quiet.
I really like this unit too much. It works quietly and seems paradise compared to my old one. It's located in my bedroom and doesn't cause any inconveniences. Also it cools large room within 15 minutes. Price isn't high and it's definitely worth this money. I recommend it to everybody.
Excellent
Morey, 09/28/2012
Experience of using: About 6 months
Pros: Easy to install, Fast cooling, Good remote control, Numerous features.
This powerful unit is enough to cool six rooms which are related to my home office. It's attractive and stylish and looks good in any interior. Installation wasn't difficult though I had to use wall-sleeve from my old AC. There are so many functions for temperature control, fan speed regulation, choice of modes (cool, energy-efficient and fan). I'm setting and controlling everything from user-friendly remote control. All same functions can be regulated from the device itself, but remote is much more convenient. Also you'll find indicator that informs about filter status. I highly recommend this unit. It works perfect and cools big area very fast.
General Features

1

White

306 CFM

Commercial

Energy

9.4 EER

115 V

1270 W

11.5 A

Other Features

3.4

4-Way

3

Technical Details

R-410A

Antimicrobial

6 Ft.

18

Dimensions

24

20.5

14.5

74 lb

Warranty

1 Year

Miscellaneous

0-12505-27404-6
Add Review