Frigidaire

FRA103KT1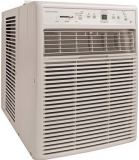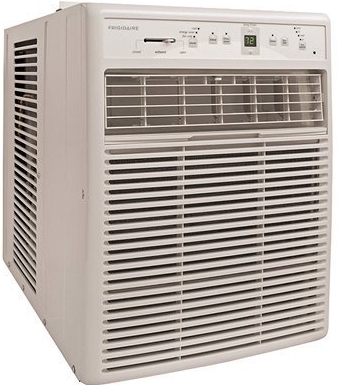 Reviews
very loud
Arly, 12/10/2012
Experience of using: Few months
Pros: Cools the whole room.
Cons: Noisy.
We purchased it not long time ago. I don't have complaints regarding cooling, this option is fine. But it is extremely noisy and you can't hear yourself and TV, and definitely you can't sleep.
suitable for casement windows
Ford, 11/26/2012
Experience of using: About 6 months
Pros: Fast cooling, Quiet.
Bought this unit specially for casement windows. Selection of such devices isn't wide in market. I'm happy with it because it operates well, doesn't make much noise and my wife can sleep with it. Devices, which we had before worked very loudly. Installation was quite easy. It cools room fast and we often use it in energy-saver mode.
good cooling but noisy
Wendy, 11/16/2012
Experience of using: Few months
Pros: Cools the whole room.
Cons: Hard to install, Noisy.
We purchased this device for one room where our dog stays. It was difficult to install it though my husband is not new in maintenance. It took him long time to finish installation. Cools the room well but makes much noise and it's good that it was planned for dog's room. Generally we are satisfied with its work and advise others to buy it.
good performance
Flo649, 11/09/2012
Experience of using: Few months
Pros: Effective dehumidification, Powerful airflow.
Cons: Poor documentation.
This unit is good for cooling several rooms. My office is 400 sq. ft. and I kept it in another room. Installation was easy and it fit perfectly with my window but manual is misleading. Dehumidifying function works perfect and air flow is strong. It makes all space cool in short period of time. As I have it in my office I can't give comments regarding noise, but for sure it's not disturbing me. So, I'm satisfied with its service and recommend this unit. What can be a disadvantage is that it's quite heavy. I bought it after experiencing hot days and it made my summer work more pleasant.
General Features

1

White

339 CFM

Commercial

Energy

9.5 EER

115 V

1050 W

10.0 A

Other Features

3.4

4-Way

3

Technical Details

R-410A

58.8 dB-A

Antimicrobial

6 Ft.

Dimensions

14.2

23.5

20.25

69 lb

Warranty

1 year

Miscellaneous

0-12505-27421-3
Add Review