Frigidaire

FRA065AT7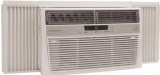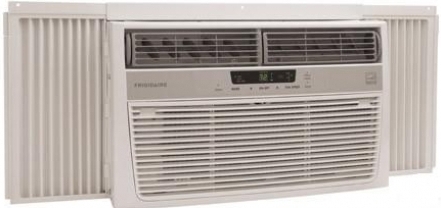 Cools the whole room

Quiet

Lightweight

Easy to install

Good remote control
$199 - $229

Product Details:
Thru-Wall/Window — Cooling Capacity: 6000 BTU — Air Direction — Air Flow: 176 CFM — (W) 18.5 x (D) 16.38 x (H) 12.5
Reviews
Bought the second one.
MapleRoad, 01/29/2013
Experience of using: Few months
Pros: Cools the whole room, Easy to use, Good remote control, Numerous features, Quiet.
I own one Frigidaire conditioner and not so long ago I bought another one, as a gift. My device is placed in the bedroom and I think that it is the best choice for bedroom installation. It is soooo quiet! Remote control is very easy-to-use and handy. "Sleep" feature is the one that I love most.
General Features

1

White

176 CFM

Energy

10.7 EER

115 V

560 W

5.4 A

Other Features

1.3

8-Way

3

Technical Details

R-410A

Antimicrobial

6.5 Ft.

Dimensions

18.5

16.38

12.5

51 lb

Warranty

1 Year

Miscellaneous

012505273575
Add Review