Friedrich

CP06F10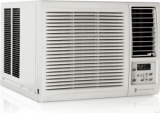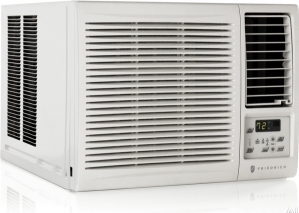 Energy efficient

Cools the whole room

Easy to install

Attractive design
$2

Product Details:
Thru-Wall/Window — Cooling Capacity: 6000 BTU — Air Direction — Air Flow: 210 CFM — (W) 18.5 x (D) 20.63 x (H) 13.63
Reviews
Everything works great!
Larry Z., 12/18/2012
Experience of using: About 6 months
Pros: Energy efficient, Good remote control, Programmable timer.
I bought this unit and mounted it into the wall, so I don't need to put it in and out every season. In general I am happy with he performance, the room is cooled down quickly and effectively. Moreover the conditioner is energy-saving, as my bills are now considerably less. Remote control is great, very easy in use, and timer is very convenient and handy as well.
Terribly loud!
Williams N., 10/08/2012
Experience of using: Few months
Pros: Cools the whole room.
Cons: Noisy.
I placed this conditioner in my bedroom and now I do regret that I did that! The unit is extremely loud and sometimes it seems to me that it is going to explode! I should have given it back, really, but I didn't have time for that and now I have to live with it!
General Features

1

White

210 CFM

Energy

10.7 EER

115 V

560 W

5.1 A

Other Features

1.8

4-Way

3

Technical Details

6 Ft.

Dimensions

18.5

20.625

13.625

51 lb

Warranty

1 Year

Miscellaneous

724587426892
Add Review