Hitachi LCD TVs
2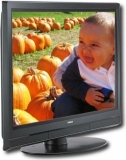 Not Available
Features:
HDTV
Aspect Ratio: 16:9
Maximum Resolution: 1920 x 1080
Type: LCD
Screen Size: 50 inch
Vertical Resolution: 1080p
(W) 48.81 x (H) 32.31 x (D) 5.5 in.
Learn More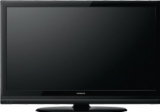 Not Available
Features:
HDTV
Aspect Ratio: 16:9
Maximum Resolution: 1920 x 1080
Type: LCD
Screen Size: 42 inch
Vertical Resolution: 1080p
Screen Refresh Rate: 60 Hz
(W) 40 x (H) 27.81 x (D) 11.75 in.
Learn More
Learn more about Hitachi LCD TVs
At present the Hitachi LCD TV is in great request among the consumers all over the globe. The Hitachi TV-sets shed few electromagnetic waves as they are powered from low voltage. Moreover, no ultraviolet rays are emitted. It should be mentioned that the Hitachi LCD TV set provides no blinking and picture-shape distortion with 'ClearWindow™ Plasma Technology' used being a really eye-safe unit. So, people, who watch over their health should consider this solution, no doubt. All Hitachi LCD televisions ensure the optimal analog and digital interface capability. The 'optical digital audio output' option allows connecting to home theater for surround sound. The speaker drivers are separate for low and high frequencies providing clear dynamic and dialog sound.
In addition, the Hitachi LCD TV reviews state of the durable operation and high performance. A slim and modern Hitachi LCD model will be an ornament to any interior design. A convenient and easy-to-understand user menu combined with perfect picture and sound makes viewing of favorite programs more pleasing. The Hitachi LCD TV represents the optimum balance of price against quality. If you do not want to pay through the nose for a popular brand, this variant is right up your alley. You can use default settings or set brightness, contrast and other parameters in accordance with personal preferences. It is really very easy.