Goldstar Microwaves
2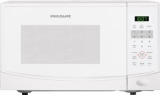 $390
1 seller
Features:
Control Type: Digital
Type: Countertop
Capacity: 1.7 cu. ft.
Wattage: 1000 Watts
Learn More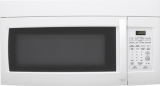 Not Available
Features:
Control Type: Digital
Type: Over-the-Range
Capacity: 1.6 cu. ft.
Wattage: 1000 Watts
Color: White
(H) 16.44 x (W) 29.94 x (D) 15.38 in.
Learn More
Learn more about Goldstar Microwaves
GoldStar Appliances is one of the largest manufacturers of home appliances and consume electronics. Since its foundation in 1958 it has produced refrigerators, washing machines, TV sets, air conditioners, dehumidifiers and microwave ovens. In 1995 the company was renamed LG Electronics, but they still produce conditioners,microwaves and dehumidifiers under the brand name GoldStar.
The company focuses on the durability of the products, so purchasing GoldStar appliances you get not just full comfort, convenience and energy-efficiency, but also long-term and reliable performance. Microwave ovens are high-quality, advanced and powerful appliances, which come in various designs, types, colors and capacities. GoldStar produces over-the-range and countertop models, which are equipped with such advanced options, like Intelloave even heat system (it is an 'intelligent microwave oven heating system' that allows you to defrost, cook or reheat your dish evenly and throughout), Intello cuisine heat sensor (Intellowave cuisine heat sensor uses a special sensor chip to program the time and power level for variety of dishes, providing best results), Q-Defrost (this advanced option allows you to save time, providing quick and excellent defrosting function for meat, poultry and fish) and high speed cooking (GoldStar offers a range of models with 1200 watts power, so you can get maximum results in minimum time).
GoldStar is one of the pioneers in home appliances field and it is a respected brand name all over the globe. Their microwave ovens are highly-recommended by the customers, due to their reliable operation and high-end functionality. The company also offers special units for large families. They come with 2.1 cu. ft. capacity and can accommodate even a holiday turkey.