LG

60PM6700
Compare any two tvs and get extended reviews of both.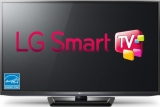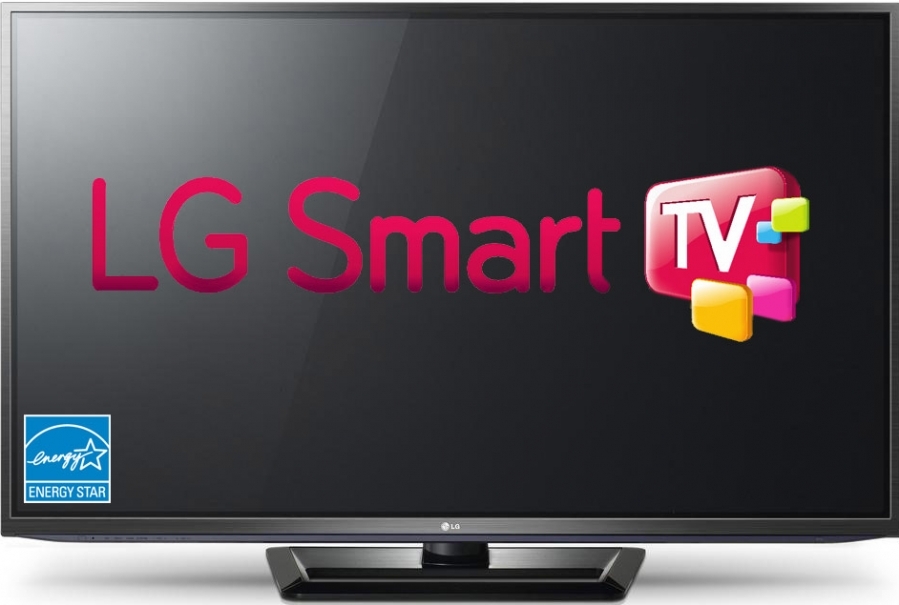 Nice picture quality

Good 3D

Realistic colors
Glare

Limited features

Average sound quality

Remote control not included

Product Details:
Screen Size: 60 inch — Maximum Resolution: 1920 x 1080 — 3D — Plasma — HDTV — Vertical Resolution: 1080p — Screen Refresh Rate: 600 Hz — Aspect Ratio: 16:9 — Contrast Ratio: 3,000,000:1 — Smart TV — (W) 54.62 x (H) 34.88 x (D) 14 inch.
Other tvs that satisfy your requirements
From

$2417

—

Plasma

—

60 inch

—

1080p

—

600 hz

—

3D

—

Smart TV

From

$1973

—

Plasma

—

60 inch

—

1080p

—

600 hz

—

3D

—

Smart TV

From

$1959

—

Plasma

—

60 inch

—

1080p

—

600 hz

—

3D

—

Smart TV

From

$1555

—

Plasma

—

60 inch

—

1080p

—

600 hz

—

3D

—

Smart TV

From

$1357

—

Plasma

—

60 inch

—

1080p

—

600 hz

—

3D

—

Smart TV
Often Compare:
Reviews
Amazing TV and pleased customer!
Olliehead, 01/16/2013
Experience of using: Few months
I bought this TV a bit more than a month ago and I chose it due to lower price and cheaper 3D glasses. First I was impressed by thin screen and light weight. Then I plugged it in, made some adjustments (sound, picture and 3D) and that's it. Tv turned out to be perfect! 3D works great!
Some users complained about much glare on the screen and it is true. I also have it. Overall, despite glare, I am very pleased!
Terrific tv for this money!
sd17, 01/01/2013
Experience of using: Few months
Pros: Crisp picture, Vivid colors, Nice features
Cons: Confusing/bad remote control
This LG tv was amazing just out of the box and I didn't change the settings at all. Screen is bright, colors are good and picture is sharp and clear. I got this unit for my bedroom. The room is rather bright, so glare often appears on the screen, but for me it is not a real problem. 3D is also awesome! Sound is average, but I didn't expect much from a thin tv.
I advise it to all plasma fans!
Swhysong, 12/10/2012
Experience of using: Less than a month
Pros: Right number of connections, Quick setup, Amazing picture, Nice features
Cons: Expensive 3D glasses
I had to adjust the picture and correct some of the settings, because everything looked like a soap opera on this screen. Setup was easy and fast. Now picture is great!
High value. Great buy.
zvifried, 10/20/2012
Experience of using: 1 year or more
Pros: High refresh rate, Realistic colors, Beautiful picture
I own this tv for about a year and I am absolutely happy with it. Wonderful picture! No ghosting or blurring. I coupled this device with Blu-Ray player and soundbar, so far everything works great.
Home update.
Sara_haber, 09/30/2012
Experience of using: Few months
Pros: Fast set up, Easy Internet set up, Clear menus
First I thought over buying LED tv, but after reading numerous reviews, I found out that this type of devices have limited viewing angle. That's why I decided to opt for plasma and this LG product in particular. Picture is awesome! Average sound quality may be enough for daily viewing, but I planned to watch lots of movies and that's why I hooked up my sound system. I also connected my AV receiver and everything works great together.
Great tv! Plasma is the best.
Dankelley, 09/30/2012
Experience of using: About 6 months
Pros: Numerous apps, Clear picture, Cool fetaures
First I couldn't decide what type to choose, LCD or Plasma, but finally I went for plasma, because they are considered to have better and clearer picture. I am a real movie buff and gamer, so picture quality is the main factor for me.
This LG model met my expectations perfectly well. Features and various apps are cool!
Amazing LG television!
Vshutterman, 09/29/2012
Experience of using: Less than a month
Pros: Realistic colors, Picture is stunning, Great 2D to 3D conversion, Fast and efficient firmware upgrades, Great 3D
I bought this tv about three weeks ago and I am pretty satisfied with it. I have already tried the 2D to 3D conversion, but it didn't work for me. However watching 3D movies was spectacular! Screen is great, colors are natural and, in general, picture is stunning!
During these three weeks of ownership, I made 2-3 firmware upgrades and after each one the unit became better and got more and more features. These days I've received one great option, it is a 3D feature with cinema feature and 3D setting for 2D-3D upgrade. Now I am really impressed! The unit blew me away! No blurring or ghosting. Everything is perfect.
General Features

1920 x 1080

178 (H) / 178 (V)

Display

Screen Size (Measured Diagonally)

59.88 inch.

1080p

600 Hz

16:9

3,000,000:1

Connections

Skype

4

Component Video Inputs (quantity)

2

1

1

Control

Standard

Audio

10

2

20 W

Energy

Power Consumption (watts) Stand-by

0.2

Power Consumption Power On

460 W

320 kWh/year

Estimated Yearly Operating Cost

$35

Other Features

719192584860

English, French, Spanish, Korean

ATSC, NTSC, QAM

Dimensions

54.62 inch.

34.875 inch.

32.25 inch.

14 inch.

2.125 inch.

Mount Bracket/VESA Pattern

600 x 400 mm

Warranty

1 year limited, 2 years limited: panel

1 year limited, 2 years limited: panel
Add Review