Coby

TFTV4028
Compare any two tvs and get extended reviews of both.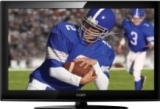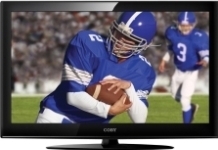 Price

Nice picture quality

Good screen size
Poor customer support

Not durable

Poor sound quality

Narrow viewing angle

Product Details:
Screen Size: 40 inch — Maximum Resolution: 1920 x 1080 — LCD — HDTV — Vertical Resolution: 1080p — Screen Refresh Rate: 60 Hz — Aspect Ratio: 16:9 — Contrast Ratio: 1,000:1 — (W) 38.8 x (H) 24.5 x (D) 4.25 inch.
Other tvs that satisfy your requirements
From

$371

—

LCD

—

40 inch

—

1080p

—

60 hz

—

3D

From

$755

From

$364

—

LCD

—

40 inch

—

1080p

—

60 hz

—

3D

—

Smart TV

From

$381

—

LCD

—

40 inch

—

1080p

—

3D

From

$284

—

LCD

—

40 inch

—

1080p

—

60 hz

—

3D

—

Smart TV
Often Compare:
Reviews
Nice price, everything else is the worst
Lanson---85, 12/14/2012
Experience of using: 1 year or more
Cons: Poor customer support, Unreliable.
We bought this TV in the end of 2010 and it died in January 2012. Of course we tried to contact company customer support, but it was a really poor experience for us. First we called them on Thursday and they promised to call back. We waited for about a week, still not call from support. We had to call them three times and finally we managed to talk to someone. First they offered us to unplug the unit and then plug it in again, of course, no results, and it had to be taken to the service center.
Don't waste your money! The company doesn't have any authorized centers, no warranty! Worst buy!
The price was cheap!
bbbbBiahh, 12/13/2012
Experience of using: About 6 months
I found this tv in the local store and it was a nice deal. However, after some time o usage, I found out that contrast ratio is rather strange, blacks are not black enough and in general the picture is too dark. It took quiet a lot of time to adjust the settings and set everything at acceptable level.
I connected my Xbox via HDMI and I waited for exceptional quality, but this is the wrong case. The displayed picture is better through component input and that is really strange. There is no audio output, so keep in mind!
Later this TV started to show off. It didn't switch on and I had to unplug and plug it back, in order to make it work.
In conclusion I would say that it doesn't worth the money paid, even so little money!
Nice TV for this price
Fielder79, 10/13/2012
Experience of using: Less than a month
Pros: Great picture quality, High resolution picture, Price.
Cons: Average sound quality
I was going to buy Vizio 42 in. model, but this Coby TV was on sale in one of the local stores and the price tag was too attractive. I do like the picture quality, though I connected it to 720 only, I am sure that when I will watch it at 1080, it will be absolutely excellent.
Sound is average, that's why 4 stars instead of 5, but I bought Vizio soundbar and going to connect it this week.
In general I am happy with the buy. Thank you, Coby!
Didn't work properly since the very first day!
Ted#756683, 09/30/2012
Experience of using: Less than a month
Cons: Poor customer support, Poor picture quality, Unreliable.
This tv worked only for a couple of months and then it died! It didn't turn on at all. No sings of life!
I tried to call Coby customer service, but found out that it doesn't exist anymore. It had to contact them via email, but still no answer. I really doubt that they will answer me someday! I will never ever buy Coby products again!
General Features

1920 x 1080

6 ms

Display

Screen Size (Measured Diagonally)

40 inch.

1080p

60 Hz

16:9

1,000:1

500 cd/m3

Connections

3

1

Control

Standard

Audio

10

2

20 W

Other Features

716829994023

English, French, Spanish

ATSC, NTSC, QAM

Dimensions

38.8 inch.

24.5 inch.

24.5 inch.

4.25 inch.

4.3 inch.

Mount Bracket/VESA Pattern

400 x 200 mm

Warranty

90 days limited

90 days limited
Add Review