Bosch

SHE3AR52UC
Compare any two dishwashers and get extended reviews of both.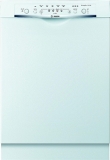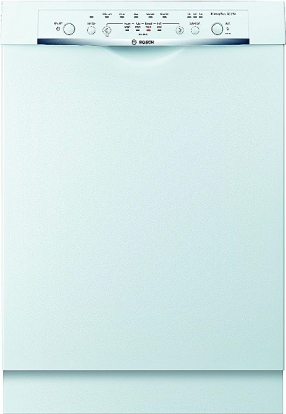 Other dishwashers that satisfy your requirements
From

$572

—

Built In

—

14 pl. s.

—

23.56 inch

—

50 dba

—

White

From

$542

—

Built In

—

14 pl. s.

—

23.88 inch

—

53 dba

—

White

From

$755

—

Built In

—

14 pl. s.

—

23.56 inch

—

47 dba

—

White

From

$453

—

Built In

—

14 pl. s.

—

23.88 inch

—

55 dba

—

White

From

$615

—

Built In

—

14 pl. s.

—

24 inch

—

52 dba

—

White
Often Compare:
Reviews
Silent dishwasher
Ceceyesum, 02/14/2013
Experience of using: Less than a month
Pros: Cleans well, Easy to install, Design, Doesn't make noise
Cons: Capacity
My husband who doesn't have experience in installation, could install this device within one hour without any problems. I was more than happy to hear how it works because you can hardly hear the sound of water. It's not same spacious as other dishwashers but is sufficient for us. Love sanitize cycle that makes all plates very dry.
Bosch Bosch Bosch
Tigerangeld, 01/30/2013
Experience of using: 1 year or more
Pros: Very quiet, Attractive design, Convenient features
Two years of smooth operation and no claims so far. Brilliant washing with little use of detergent. I don't remember my old washer to have cleaned so well even on the day of purchase. Fell in love with Bosch.
Strange problem
Egreen, 01/06/2013
Experience of using: About 6 months
Pros: Nice exterior design
Cons: Poorly built, Poor customer service
After I purchased this dishwasher, one day controls stopped working and around two weeks I had to wait for Bosch specialists to come. They said the problem was from the door which wasn't closed properly. It works fine now, but I don't understand why they couldn't say that on the phone, so that we could use it instead of waiting so long. Moreover you have to use Finish detergent at all times. No other detergent will clean.
Good quality and price
Eveysout, 12/25/2012
Experience of using: Few months
Pros: Cleans well, Sound level, Reasonable price
Cons: Design flaw, Inefficient racks, Long cycle
I'm satisfied with this washer, though I can point out good and bad sides. If you need a quiet washer, this machine is number one to choose. It has reliable construction and price is not high for Bosch. Racks are inefficient and don't allow full loading. Cycle takes around two hours and there is no way to watch its status.
For every advantage there is a disadvantage
Wagner, 10/27/2012
Experience of using: About 6 months
Pros: Quiet, Good modern design, Good quality of materials inside and outside, Efficient in regards of water, power consumption and detergent
Cons: Bad interior layout, Hard installation, Lack of features
I'm ready for a thorough analysis of "Goods" and "Bads" of this dishwasher. Most people buy dishwashers for replacement so first of all design will be an advantage. Also, it's an extremely quiet unit. Good stainless steel tub and plastic coating for racks. Personally I don't like layout of racks, that is inconvenient and you need time to get used to arrange things inside. There is economy-cycle missing, which I liked so much with my old washer. On the other hand sanitizing feature seems useless and inefficient, just spends extra water for nothing. So I never use it. The more I'm using this washer, the more I'm finding out how to make it more efficient. It's very good value for money.
No Finish, no use
Chris_aly, 10/22/2012
Experience of using: About 6 months
Pros: Quiet, Attractive design
Cons: Doesn't clean, Poor design of upper rack
It says that you have to use Finish for this dishwasher. You must do that because if you don't, it will not clean anything at all. Its only advantage is sound level. Upper rack for cups and glasses is awful as if you put one raw, you can't put another one. I'll be searching for a new and not Bosch dishwasher soon.
General Features

Tall Tub

White

Built In

14 pl. s.

Both

Ascenta Series

50 dBA

Cycle Features

4

Controls

Full Console

Digital

Technical Details

2

Nylon

Tall

Stainless Steel

Recessed handle

Automatic Temperature Control

Energy

120 V

15 A

Other Features

Dimensions

23.56 inch

22.5625 inch

33.875 inch
Add Review