Sharp

CVP10MX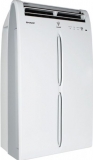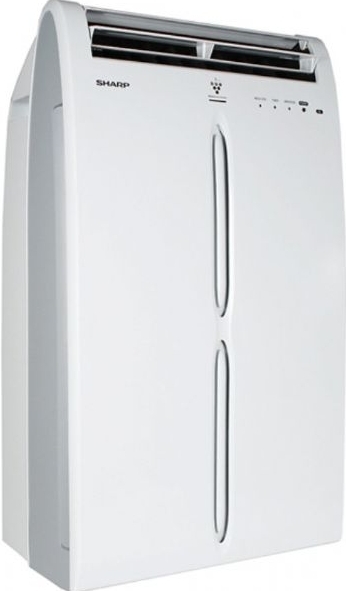 $297

Product Details:
Portable — Cooling Capacity: 9500 BTU — Air Direction — Air Flow: 280 CFM — (W) 18.5 x (D) 15.1 x (H) 32.3
Reviews
I recommend CV-P10MX
Tim, 02/03/2012
Experience of using: Few months
The main features of Sharp CV-P10MX are: 1. it cools the room efficiently. In addition it has dehumidifying, fan and ventilating modes. This unit offers 3 cooling levels. It also has Megacool option, which allows you to cool the room as quickly, as possible;
2. the Autocool mode selects the best fan speed; 3-fan mode is in operation only when the room does not require any cooling;
3. 4-way fan system helps to disperse fresh air evenly throughout the entire room.
Sharp CV-P10MX
kimarina, 09/19/2011
Experience of using: Few months
Pros: easy to operate with remote control facility, beautiful structure and design
Cons: it is so massive; only operate by remote control, bad customer services
This portable product is very easy to use and have awesome shape and design. It is the best replacement of central AC. its price is also affordable and it easy to operate. it so massive so it is not easy to move and it only operate by remote control.
Sharp CV-P10MX is not operating manually and only operates by remote control but I am happy to use this portable unit and I recommended other to use this due to its efficiency.
General Features

1

White

280 CFM

Energy

9.4 EER

115 V

1010 W

9.0 A

Other Features

2.5

4-Way

3

Technical Details

Washable

Slide-Out

Dimensions

18.5

15.1

32.3

84 lb

Warranty

1 Year

Miscellaneous

074000662278
Add Review