Haier

ESAD4066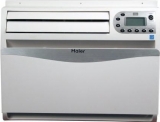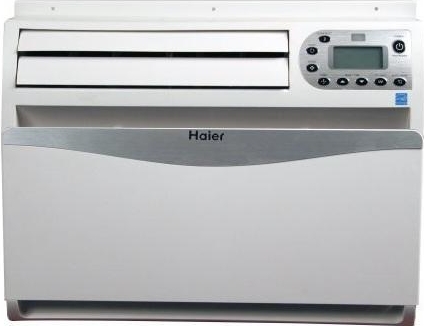 Reviews
ESAD4066
Joshie, 09/27/2011
Experience of using: Less than a month
Pros: Cools quickly and efficiently, eco-friendly
Cons: Over-priced, one or two reliability issues
Haier ESAD4066 is one of Haier's window air-conditioners. This air-conditioner can be seen as a very easy to use air-conditioner with its low power usage, excellent cooling capacity for a medium sized room and its ability to clear up the air from pollutants makes it a very desirable window air-conditioner.
Yet, there have been one or two reliability issues with the air-conditioner though they haven't been of a very serious nature. The biggest problem has to be its price which is higher than the average price of such air-conditioners with Haier saying that it's been the eco-friendly feature which makes it a highly priced air-conditioner.
Recommendable if you are ready to pay over the top to help your mother Earth.
Haier ESAD4066
hardjoko, 05/20/2011
Experience of using: 1 year or more
Pros: Eco-friendly, good cooling system, reduces odors
Cons: High price, heavy in weight for the cooling capacity
Haier ESAD4066 is a simple window air-conditioner which has been manufactured by Haier Company. It has been marketed as an eco-friendly device and it lives up to its reputation as it uses no ozone-damaging chemicals. It is also very recommendable as it easily cools a medium sized room within minutes and there is less electricity utilized by it as compared to other air-conditioners.
However, reliability has been thought of as a minor problem though yet the price of the air-conditioner is a bit high yet, if you want to contribute for a better and healthy Earth along with cooling your room, then a bit of over-payment for an air-conditioner should not be worth worrying about.
General Features

1

White

Energy

12.0 EER

110-120 V

Other Features

Auto

4

Technical Details

R-410A

Dimensions

19.69

17.72

13.63

57 lb

Warranty

1 Year

Miscellaneous

688057344829
Add Review