Haier

CPRB07XC7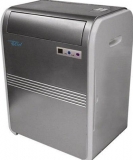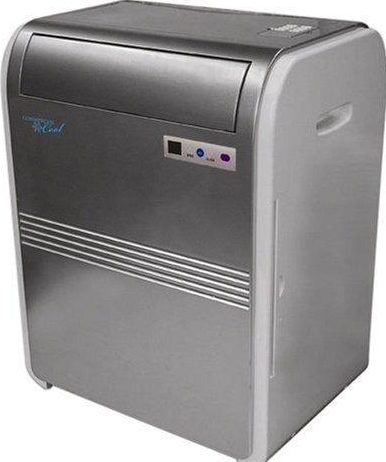 Reviews
CPRB07XC7
jvmaster, 07/02/2011
Experience of using: Less than a month
Pros: Portable, good dehumidifying function, a brilliant auto-evaporate function
Cons: Without the remote the air-conditioner is useless, very noisy
Haier CPRB07XC7 is a portable window air-conditioner which has been manufactured by the Haier Company. Its excellent features include the auto evaporation function which helps you of not going through the pain of clearing out the water periodically while the dehumidifying function allows you to lessen the humidity within your bedroom.
The A.C.'s default settings get restored if you start operating it manually without a remote control and you must buy a new remote-control to change the temperature settings etc. Makes a lot of noise as well which disturbs while sleeping however, the cooling that it provides overhauls the slight problem of noise and allows for a comfortable sleep.
Air Conditioner Haier CPRB07XC7
Jane Cooper, 06/09/2011
Experience of using: Few months
Pros: Excellent cooling function, awesome full function remote
Cons: Some reliability issues, very noisy
Haier CPRB07XC7 is a tremendous air-conditioner which can be easily moved from one room to another as it is portable. The best thing about this air-conditioner is that it performs the most basic function i.e. cooling tremendously well and if you room is a small one then you may need a blanket every time you sleep with this air conditioner turned on. The remote is also a plus which works really well and provides all possible air-conditioner usage options.
However, some people also complain about its reliability which is basically the problem with almost every air-conditioner if it is used roughly while the noise is something that one has to get tuned to if he wants an air-conditioner which can chill you out even in summer.
General Features

6200 BTU

1

Silver

200 CFM

Energy

10.0 EER

115 V

900 W

8.0 A

1000

8.15

Other Features

2-Way

3

Technical Details

R-410A

Washable

6 Ft.

Easy-Access

Dimensions

17.09

16.88

30.31

61.7 lb

Warranty

1 Year

Miscellaneous

688057347561
Add Review