Frigidaire

FRA156MT1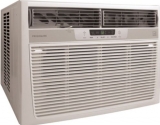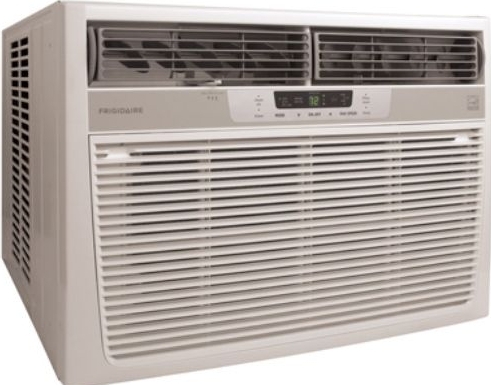 Powerful airflow

Cools the whole room

Fast cooling

Good remote control
Hard to install

Poor documentation

Noisy
$549 - $698

Product Details:
Thru-Wall/Window — Cooling Capacity: 15100 BTU — Air Direction — Air Flow: 362 CFM — (W) 23.63 x (D) 25.38 x (H) 17.88
Reviews
I am freezing!
028567Rupert, 12/17/2012
Experience of using: Less than a month
Pros: Cools the whole room, Fast cooling, Good remote control, Powerful airflow.
Cons: Hard to install, Poor documentation.
I am impressed with this unit! It works amazing! Even when it is over 100 degrees outside, it can make my room extremely cold. Great!
Taking into account the fact that this model is manufactured for vertical sliding window, and I have a horizontal one, the installation took a while. Moreover the instructions are poor and not so detailed, because they are written for several models at once and those models are of different sizes and shapes. So, be aware!
Hard to install, loud, but powerful.
Zeph_Win, 11/18/2012
Experience of using: Few months
I tried to install this conditioner twice! Instruction are too complicated and the factory brackets didn't work.
I don't have any complaints concerning general performance, because the unit does a great job. It cools my room quickly, but noise level is disappointing. I hoped that it would be quieter. Now I think about returning it back to the shop...
General Features

1

White

362 CFM

Commercial

Energy

10.7 EER

115 V

1410 W

12.0 A

Other Features

3.8

8-Way

3

Technical Details

R-410A

60.8 dB-A

Antimicrobial

5 Ft.

8

Dimensions

23.63

25.38

17.88

100 lb

Warranty

1 Year

Miscellaneous

0-12505-27380-3
Add Review