Frigidaire

FRA124HT2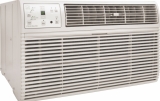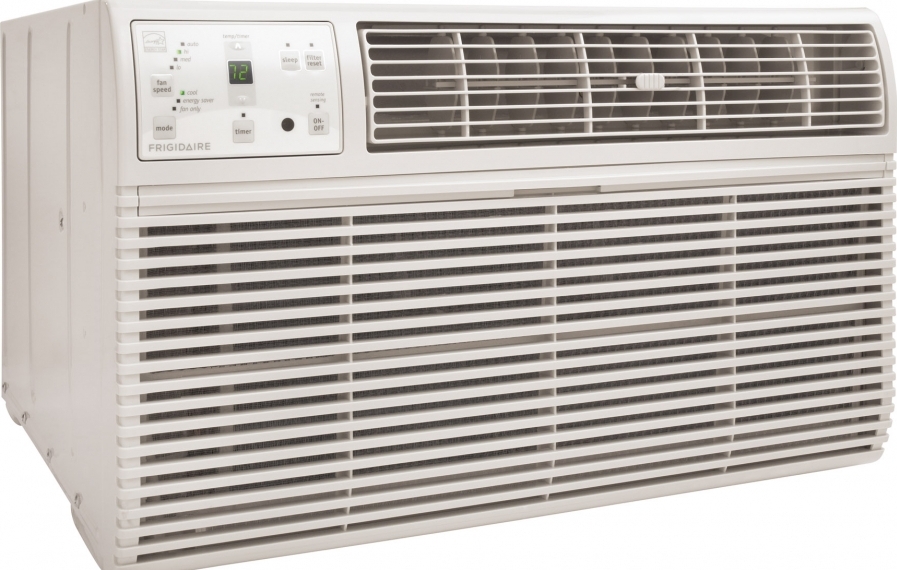 Accurate temperature controls

Good remote control

Cools the whole room

Easy to install

Price
$2051

Product Details:
Thru-Wall/Window — Cooling Capacity: 12000 BTU — Air Direction — Air Flow: 306 CFM — (W) 24 x (D) 20.5 x (H) 14.5
Reviews
It works wonderfully!
Alfie29, 01/21/2013
Experience of using: Few months
Pros: Cools the whole room, Easy to install, Fast cooling, Quiet.
Cons: Poor documentation.
I bought this unit about a month ago or a bit more. The installation was pretty simple and I really liked the fact that this device comes with a back grill. I expected it too be even noisier, than it is, but in general this AC turned out to be rather quiet, comparing to other models of this type. Instructions are not so great, as the unit itself and I still have to make some re-adjustments of the tilt.
First I was going to buy a window unit, because they are cheaper, but after getting this wall model, I don't regret my choice at all!
Great remote!
Than, 10/24/2012
Experience of using: About 6 months
Pros: Accurate temperature controls, Even air distribution, Good remote control.
Cons: Noisy.
I decided to buy this Frigidaire model because of the temperature remote control. It is absolutely great! The unit is installed in my living room and it cools the whole area without any problems. The only small con is the noise. This conditioner is pretty noisy even at low settings. But if you don't bother about the noise level, then this model is a great choice!
Rather pricey, but I am absolutely satisfied!
pretty_Tammy, 10/11/2012
Experience of using: Few months
Pros: Accurate temperature controls, Easy to install, Even air distribution, Good remote control.
Cons: Noisy.
This air conditioner was a replacement of my old thru-the-wall unit, that finally died, and I am very pleased with the purchase. Full-function remote control is very convenient and useful, because I don't even need to touch the AC itself, in order to change some settings or switch to the other mode. It is very attractive and easy-to-use. Moreover remote is equipped with temperature sensors, what allows to monitor the temperature level in the room easily and quickly.
After the installation the unit works for all the time, non-stop, because it is used for cooling the entire house. My house, with 625 sq. ft. area, was cooled down after 10 – 12 hours and I think that it is a great result. When the weather was extremely hot, 90 – 103 degrees, we felt absolutely comfortable at home. Real lifesaver!
Fan is noisy, yes, but it is a fan! Don't expect it to be whisper quiet. I am sure that this is a common problem. For me this noise is not annoying and I can easily live with that. If you think over buying this Ac, don't doubt, it is definitely worth the money paid!
General Features

1

White

306 CFM

Commercial

Energy

9.4 EER

240/208 V

1270/1240 W

6.3/6.9 A

Other Features

3.5

4-Way

3

Technical Details

R-410A

Antimicrobial

6 Ft.

18

Dimensions

24

20.5

14.5

74 lb

Warranty

1 Year

Miscellaneous

0-12505-27407-7
Add Review