Frigidaire

FRA084KT7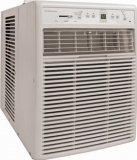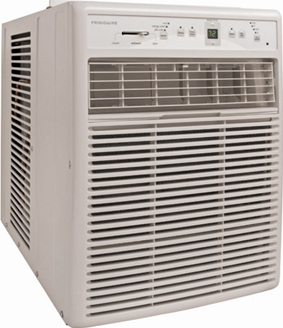 Reviews
Not working
Yvonne, 01/24/2013
Experience of using: 1 year or more
Cons: Unreliable.
I bought it 3 years ago and now it doesn't work any more. I took care of it and it seems like everything works but it doesn't cool at all. I'm disappointed with Frigidaire products.
Perfect cooler but tough installation
Ez, 12/08/2012
Experience of using: Few months
Pros: Cools the whole room, Easy to use.
Cons: Hard to install, Poor documentation.
Bought this AC about 4 months ago. I have experience in construction and generally used to work with hands. But installation of this unit brought much trouble. Manual wasn't much helpful. Spent much insulation to fill the gaps but finally I'm quite happy with it. Cools better than more expensive devices. Little bit noisy, but most important to keep cool and this task it does perfectly.
Great unit
Gustan, 10/31/2012
Experience of using: About 6 months
Pros: Energy efficient, Fast cooling, Quiet.
Installed in bedroom, doesn't make much noise. Sometimes I don't know if it's switched on. Cools entire room very quickly. It's enough to cool even adjacent room. Definitely like digital remote control. Got little bit confused with installation. Generally very nice unit. Hope to work long time.
Nice but little bit costly
Kae, 10/28/2012
Experience of using: About 6 months
Pros: Easy to install, Easy to use, Fast cooling, Good remote control, Numerous features.
Cons: Pricey.
I spent for it more than I expected to spend for my AC, but I'm happy with it. There are three operation modes, including energy-efficient "energy-saver" mode. Can control fan speed and the room gets cool fast. It was easy to install and I could get answers for all questions from manual. Timer is an advantage. Remote control allows controlling above-mentioned functions. Till now I don't have any complaints. It operates well, cools quickly. I think it's a valuable purchase and highly recommend it. Would be 100% happy if the price were lower.
General Features

1

White

263 CFM

Commercial

Energy

10.5 EER

115 V

760 W

7.0 A

Other Features

3.0

4-Way

3

Technical Details

R-410A

55.1 dB-A

Antimicrobial

6 Ft.

Dimensions

14.2

23.5

20.25

60 lb

Warranty

1 Year

Miscellaneous

0-12505-27419-0
Add Review