Frigidaire

FAX052P7A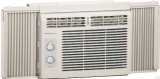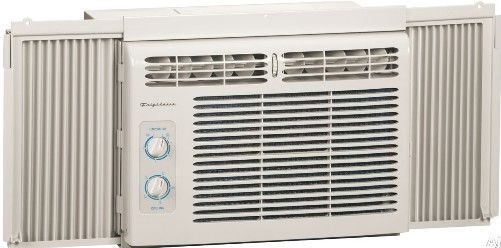 Reviews
FAX052P7A
zuleiko, 07/08/2011
Experience of using: Few months
Pros: easy installation to room, Good price, new brand with one year warranty
Cons: Little bit wide design, no remote control option, consume a little bit more electricity
Frigidaire FAX052P7A has a new brand with one year warranty. It is easy to use and its installation is also easy but no remote control. It cooling capacity with two fans is also very well.
Its design is a little bit long so it covers more space. it also consume a little bit more electricity and its design is also not modern and attractive and its bar into which window pane is supported to fit was not to good so its installation is also a little bit difficult.
Frigidaire FAX052P7A
max_agony, 06/02/2011
Experience of using: Less than a month
Pros: Easy to use with brilliant functions and remote, attractive shape, affordable cost, easy installation
Cons: a bit loudly, small cooling capacity, manually poor control, limited swing louvers
Frigidaire FAX054P7A is a little bit noisy. it is easy to use with brilliant functions and remote control. it shape is also attractive and normal so it is easy to install on the window of your room. its price is also affordable but its manual control is a little bit poor but has awesome remote control. Its cool the room very quickly and distribute it on every corner of room equally. it has also a limited sing louvers and a little bit small cooling capacity as compared to other cooling system. it do a wonderful job with energy saver and automatic fan speed adjustment function so in this mood it also saving the energy.
General Features

1

White

150 CFM

Energy

9.7 EER

115 V

515 W

5.2 A

Other Features

0.8

2-Way

2

Technical Details

R-22

Antimicrobial

6 Ft.

Dimensions

18.63

15.25

15.0

40 lb

Warranty

1 Year

Miscellaneous

012505270819
Add Review