Frigidaire

FAH12ER2T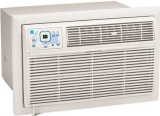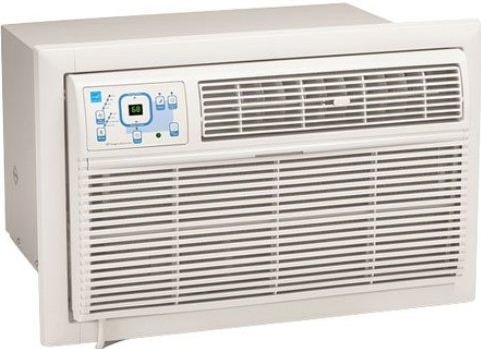 $40

Product Details:
Thru-Wall/Window — Cooling Capacity: 12000 BTU — Heating Capacity: 10000 BTU — Air Direction — Air Flow: 264 CFM — (W) 25.5 x (D) 17.5 x (H) 15.25
Reviews
Frigidaire FAH12ER2T
garet 52, 08/21/2011
Experience of using: 1 year or more
Pros: Good overall performance, its installation is also straight forward, affordable price, super cooling
Cons: Its shape and design is a little bit old, manual poor control
I have had many air conditions but Frigidaire FAH12ER2T is the one of the most powerful and best with respect to others. I have no problem cooling the rooms. Its work is really well and cools down the room temperature very well. So I think it the best to replace your old air conditioner.
Due to its structure there is no problem of installation on it to the wall or windows for the room. Its cooling capacity is also awesome with well energy efficiency. But its shape and design is not modern and its manual control is also poor but the electronic remote control is well.
Air Conditioner FAH12ER2T
kilmarine, 07/16/2011
Experience of using: Few months
Pros: easy to use, best performance, installation is easy, good price, super quality
Cons: Manual poor control, little bit loud, complicated shape,
Frigidaire FAH12ER2T is the best machine to maintain your room temperature. It also controls the temperature of your whole room. It is the best dehumidifier for your room and it is also best for energy efficiency. it is easy to use and also show the best performance overall. It also operates remote control and manually in easy way. Its timer function is also working well as compared to the others a/c unit. Its installation is also much easier. It is a little bit heavy unit so prepared for it before installation. Its cooling capacity is also very awesome and it cools your room constantly.
General Features

10000 BTU

1

White

264 CFM

Energy

9.0 EER

230/208 V

1335/1300 W

6.0/6.5 A

3450/2800

16.0/14.5

Other Features

3.5

4-Way

3

Technical Details

R-22

Antimicrobial

4.4 Ft.

18

Dimensions

25.5

17.5

15.25

25 lb

Warranty

1 Year

Miscellaneous

012505272004
Add Review