Frigidaire

FAA065P7A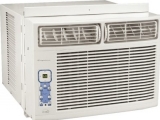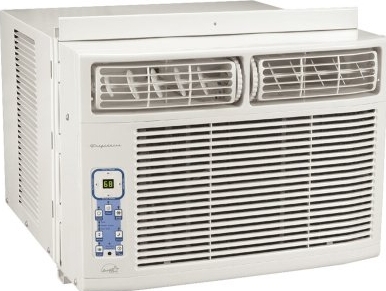 Reviews
FAA065P7A
dennis354, 02/16/2011
Experience of using: Few months
Pros: Cheap for the qualities that it provides, remains quite
Cons: Not very attractive in design, cannot decrease very high temperatures
Frigidaire FAA065P7A is a 6000 BTU window air-conditioner that has been manufactured by the ever reliable company-Frigidaire. The most important feature of this air-conditioner is its cheap package. It is a very cheap air-conditioner and is laced with features like the sleep mode which increases the temperature every few hours at night to save power.
Its design is not at all attractive and gives an ugly outlook though many air-conditioners give such an outlook. If you live in an area where temperatures remain very high then this air-conditioner won't be able to lower down the temperature inside your room much but yet at such a price, this air-conditioner works very well for a small room.
Frigidaire FAA065P7A
jambro, 02/07/2011
Experience of using: 1 year or more
Pros: Good remote control, awesome sleep mode feature, cheap
Cons: Not the best cooling capacity
A 6000 BTU thru-wall air-conditioner, this air-conditioner actually packs quite a punch with its brilliant ability to keep things quiet while it cools the room. The best thing about Frigidaire FAA065P7A is basically the features that have been developed in this air-conditioner like the sleep mode feature which allows you to save power during night-times while auto-timer also turns it off after your desired temperature is reached within the room.
However, this air-conditioner cannot cool down your room if the outside temperatures hit a high and it is also not very sleek in its design. There are better air-conditioners in the market which can provide better cooling but yet this air-conditioner catches the eye for every buyer due to its economical package.
General Features

1

White

174 CFM

Energy

10.7 EER

115 V

560 W

5.5 A

Other Features

1.3

8-Way

3

Technical Details

Anti-Bact Mesh

6 Ft.

Dimensions

18.5

14.0

12.5

49 lb

Warranty

1 Year

Miscellaneous

012505270901
Add Review