Frigidaire

FAA055P7A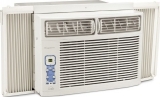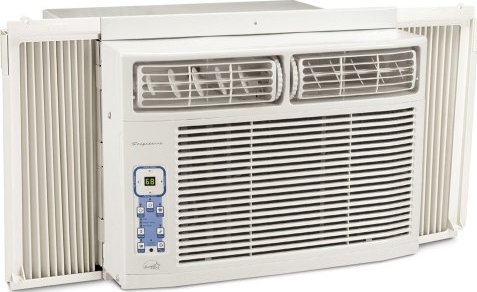 Reviews
Air Conditioner Frigidaire FAA055P7A
bartlow, 02/15/2011
Experience of using: Less than a month
Pros: High quality for the meager price, good remote control
Cons: Beeping noise at change of temperature
The Frigidaire FAA055P7A is basically a Window Air Conditioner. The best feature of this air conditioner remains its remote control which allows you to on or off the air conditioner without the need of manually doing it. Along with that, the remote control allows for a 'sleep', temperature change and fan only options to be used as well.
All in all, it is a good window air conditioner if you see the cheap price of it as it provides good enough cooling during the hot summer days. The company Frigidaire's excellent reputation is also one of its plus points. Easy to use but sometimes irritating, you can buy it if you have no problems with the noise it makes when temperature is changed.
Frigidaire FAA055P7A
Howie11239, 01/19/2011
Experience of using: Few months
Pros: Cheap, cools well, simple and easy to use
Cons: Daylight comes into the room through its vents
The Frigidaire FAA055P7A is a window air conditioner manufactured by the reputable company Frigidaire. If you are on the look-out for a cheap air conditioner which cools a medium sized room easily, then you shouldn't like further than this window air-conditioner.
Its remote allows you to change its temperature and switch it on or off automatically while the basic problem with it is that it allows daylight to come into the room through the vents disturbing people who sleep late at night and wake up late in the morning.
However, its fan and its cooling ability are good enough.
General Features

1

White

180 CFM

Energy

11.0 EER

115 V

475 W

4.9 A

Other Features

1.1

8-Way

3

Technical Details

R-22

Anti-Bact Mesh

6 Ft.

Tilt-out

Dimensions

18.5

14

12.5

46 lb

Warranty

1 Year

Miscellaneous

012505270840
Add Review