Friedrich

SS12M10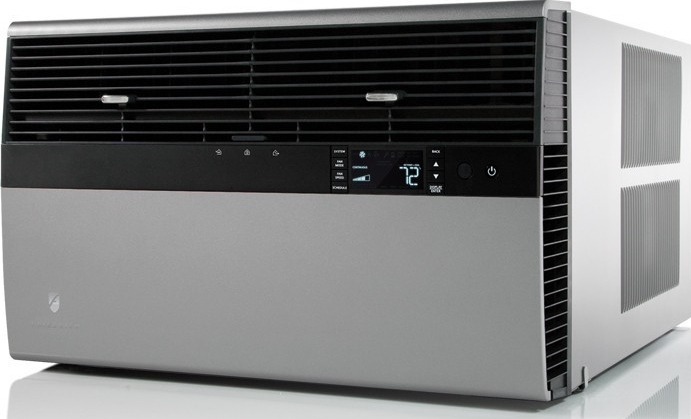 $7

Product Details:
Thru-Wall/Window — Cooling Capacity: 12200 BTU — Air Direction — Air Flow: 300 CFM — (W) 25.9 x (D) 29 x (H) 15.9
Reviews
Noisiest Friedrich I've ever owned
Claude Kalid, 08/31/2011
Experience of using: Few months
Pros: Cools very well, New timer/thermostat great
Cons: Noisy
This unit cools extremely well and the advanced timer/thermostat is a great feature. However, this is *by far* the noisiest Friedrich I've ever owned – And I've owned no less that 4 12,000 BTU units over the last 22 years. I simply can't sleep in the room with this unit running. To the point where I'm seriously considering replacing it with an old-stock Quietmaster. The new bells and whistles are great, but if you ultimately can't coexist with it in the room, they're of little value.
General Features

1

Black

300 CFM

Energy

12.0 EER

115 V

1017 W

10.0 A

Other Features

3.0

8-Way

4

Technical Details

Antimicrobial

6 Ft.

Dimensions

25.9

29

15.9

114 lb

Warranty

1 Year

Miscellaneous

724587425963
Add Review