Friedrich

CP10E10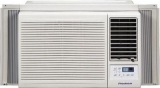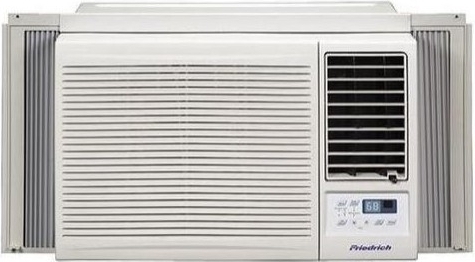 $14

Product Details:
Thru-Wall/Window — Cooling Capacity: 10000 BTU — Air Direction — Air Flow: 270 CFM — (W) 23.63 x (D) 22.25 x (H) 15
Reviews
Air Conditioner Friedrich CP10E10
susen jeries, 07/21/2011
Experience of using: 1 year or more
Pros: Good performance, easy to installation, affordable price, super cooling system
Cons: its structure is a little bit massive, manual poor control, high price, less cooling capacity
Friedrich CP10E10 is a well performance and with a brilliant filter. I have no problem about cooling the rooms by using it. Its work is really well and cools down the room temperature very well. If your room is full of humidity then this one is the best for your room and it is dehumifies quickly. Its price is also reasonable.
Its price is a little bit much but its quality is a super and its customer services are a little bit poor and its manual control is also poor. it a little bit noisy.
Friedrich CP10E10
lestat, 06/19/2011
Experience of using: Few months
Pros: work well, automatic cooling system when adjusted, best design
Cons: it is a little bit heavy, pretty much price, noisy, cooling capacity is less
Friedrich CP10E10 is easy to install and its window kit worked well. Its design is also attractive and having normal symmetry and size. It also operate well when the temperature is so high and cool the easily. Its air distribution function gives its brilliant ability to distribute its cool air to every corner of the rooms. It a little bit heavy and noisy so it creates problems when install to the room or transfer to one room or the others rooms. it also has a little bit small cooling capacity but not much small.
General Features

1

White

270 CFM

Energy

10.8 EER

115 V

920 W

8.5 A

Other Features

3.0

Auto

3

Technical Details

R-410A

Washable

Slide-Out

Dimensions

23.63

22.25

15.0

95 lb

Warranty

1 Year

Miscellaneous

724587425055
Add Review