Friedrich

CP08E10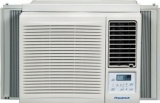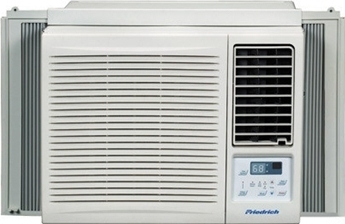 $78

Product Details:
Thru-Wall/Window — Cooling Capacity: 7800 BTU — Air Direction — Air Flow: 250 CFM — (W) 18.5 x (D) 20.63 x (H) 13.63
Reviews
Friedrich CP08E10
Kara Milton, 08/20/2011
Experience of using: Few months
Pros: Good and affordable Price, it also a moisture removal, auto-swing option and attractive design
Cons: it is little bit terrible noisy, a little bit large structure; cooling capacity is a little bit small
Friedrich CP08E10 is a wonderful and attractive design and easy for installation. Only I brought it few days and have no complaints. Its width is also perfect for my window. It also operates with remote control and has a large sensor to receive the signal from the remote control. It has a facility of mood selection and also has Money saver mood for energy saving. It also has auto swing so that the cool air distribute equally on all the room.
It is terrible noisy if I know this defect before about it then I did not buy it. But overall this fact is ignorable due to its other awesome functionality.
Mr.
Hank Horowitz, 05/01/2011
Experience of using: Less than a month
Pros: Don't know. I have the CP08F10
Cons: See above comment
Be careful with these Friedrich model numbers (letters E and F). It's very easy to confuse the CP08E10 and the CP08F10. The F and E are easy to misread, and I believe they are very different machines. One has cold air coming out of the top of the AC, the other has the cold air coming out of the right side.
General Features

1

White

250 CFM

Energy

10.8 EER

115 V

720 W

6.8 A

Other Features

3.0

Auto

3

Technical Details

R-410A

Washable

Slide-Out

Dimensions

18.5

20.63

13.63

66 lb

Warranty

1 Year

Miscellaneous

00724587425048
Add Review