DeLonghi

PAC W130E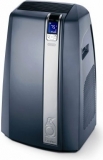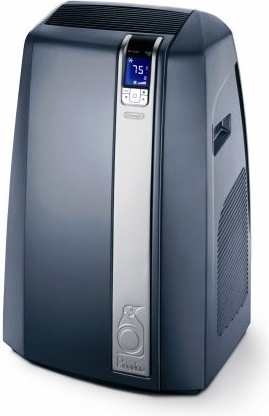 Reviews
DeLonghi PAC W130E is a useful unit
4tune, 09/29/2011
Experience of using: Few months
Pros: beautifll and stylish
Cons: loud
It's a best conditioner ever. I really enjoy of using it. It so powerful and cools my large room even in the hottest summer day. So I switch it on in the morning and come back home in the evening with great pleasure. I really like the design of my unit, I haven't ever seen such a beautiful conditioner and it looks good in my modern style room. The only flaw is the noise, but when I go to bed I set a sleep function which is rather quiet.
DeLonghi PAC W130E
Kalipso, 09/05/2011
Experience of using: 1 year or more
Pros: Nice customer's services and attractive structure, easy to operate with electronic remote
Cons: it is a little bit noisy, poorly built; it is pretty costly air unit
DeLonghi PAC W130E is 13000 BTU portable air conditioners are designed fitted with environmentally friendly and it also deliver less impact on our environments. it is also ideal for high humidity environments and its also does not harm the environment. it is also easy to move from one room to another. it is easy to operate manually and with remote control. its also has built-in dehumidification mode so you can control your room humidity. A window kit is included within it so you can adjust it almost all kind of your sliding windows. It is very ideal air cooling unit with thermostat and 24 hour digital timer function.
Annoying and noisy unit
angel666, 06/04/2011
Experience of using: Less than a month
Pros: it has a good color and beautiful design
Cons: it is very noisy and huge
Oh, my God, this conditioner is killing me by noise. I can't take it anymore. I will change it on the another unit. Besides it should be refilled every 6 hours if I want to cool my room the whole day, and it is annoying. Also it is very bulky and hard weight, only wheels make it portable. The only good feature of this conditioner is design, it's really nice with beautiful blue LCD.
DeLonghi PAC W130E cools me
bzzzzz, 05/14/2011
Experience of using: Less than a month
Pros: pretty look, good work
Cons: a little bit noisy
I like this unit. It cools my apartment better than other conditioners I owned. So my bedroom became very comfortable to be in it. For better cooling I fill the tank every 6-7 hours, but it's not a problem it takes few minutes. It also should be mentioned that the unit has a pretty look and useful remote control. It has only 2 downfalls. Firstly, the unit is a little bit noisy. Ana the second thing is a big size. But the casters and handles help to move it if it's necessary.
General Features

1

Slate gray

Residential

Energy

12.12 EER

990 W

Other Features

2.9

3

Technical Details

R-410A

Anti-Bact Mesh

Dimensions

22.44

18.11

38.19

112 lb

Warranty

1 Year

Miscellaneous

8004399511255
Add Review