DeLonghi

PAC C120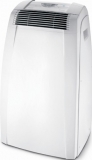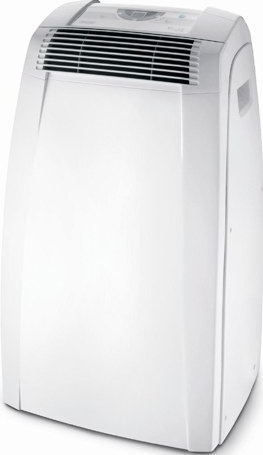 $25

Product Details:
Portable — Cooling Capacity: 12000 BTU — (W) 18.23 x (D) 15.08 x (H) 30.43
Reviews
Air Conditioner DeLonghi PAC C120
Jeremi Uses, 06/12/2011
Experience of using: Less than a month
Pros: Large and Brilliant cooling capacity, modern and attractive design, easy to operate with remote functions
Cons: a little bit long, little bit noisy and pricy, large size so not easy to installation
DeLonghi PAC C120 is a heavy cooling capacity and it cools very efficiently and quickly. it operate very well with remote control but poorly manual control. It is so heavy duty that the big room are easily cooled with this mega machine and its awesome oscillation function has a ability to distribute the cool air to every parts of room.
it has a little bit large price. It is heavy cooling unit so it's very difficult to move from one room to other room. This cooling unit keep yours room comfortable during hot and humid afternoon.
DeLonghi PAC C120
marlioni, 05/23/2011
Experience of using: Few months
Pros: Attractive design, Easy to use with remote and manuals, best cooling capacity
Cons: complicated shape, little bit noisy, difficult installation
DeLonghi PAC C120 is a pretty good air conditioner. Using it on the several room to cool and it cool the room with honesty and perfectly and has heavy cooling capacity. It brilliant cooling system distributes the air on all corner of the rooms even the room are big. It also a little bit noisy but it will be ignorable with respect to the others ac noise. It price is also a little bit much more. It also has a best timer function. it is easy to operate with remote control and manually control is also good. It is heavy so there is problem to install it.
General Features

1

White

Energy

115 V

1150 W

Other Features

3

Dimensions

18.23

15.08

30.43

72.75 lb

Warranty

1 Year

Miscellaneous

44387321204
Add Review