DeLonghi

PAC C100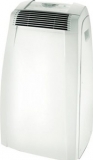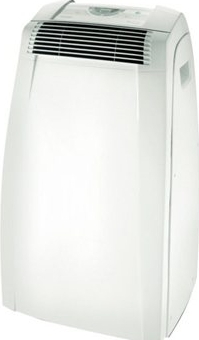 $179

Product Details:
Portable — Cooling Capacity: 10000 BTU — Inverter — Air Direction — (W) 18.2 x (D) 14.6 x (H) 30.4
Reviews
DeLonghi PAC C100
woodsports, 01/26/2011
Experience of using: Less than a month
Pros: Excellent cooling capacity, programmable, quiet in its work
Cons: Heavy price, Very heavy in weight
DeLonghi PAC C100 is one of the air-conditioners of DeLonghi- a house hold name in air-conditioners. The best feature of this air-conditioner has to be its cooling capacity which is excellent and it also carries a Smart mode which allows for the maintenance of temperature. It also produces no sound due to its rotary compressor and can be used with ease.
It is a very reliable air-conditioner but if misused it can stop working pretty easily, rough usage of it is not recommended. Its price is also daunting but with the cooling capacity of this air-conditioner such a price seems justified.
General Features

1

White

Energy

2.48 EER

115 V

2500 W

Other Features

2.08

3

Technical Details

R-410A

Washable

Slide-Out

Dimensions

18.2

14.6

30.4

71 lb

Warranty

1 Year

Miscellaneous

44387221009
Add Review