DeLonghi

PAC A110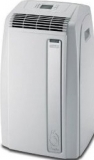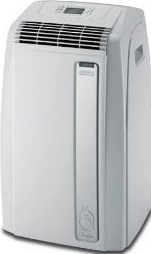 $104 - $150

Product Details:
Portable — Cooling Capacity: 11000 BTU — Air Direction — (W) 18 x (D) 15 x (H) 30
Reviews
Such a loud conditioner
payrs, 09/13/2011
Experience of using: Less than a month
Pros: cools
Cons: makes a noise
This portable ac cools the room well, it takes some time for it and then your room will be under condition you need. The main problem is in the circulating fan which started to make a loud noise after few hours of operation. It is so loud that my husband sometimes can't sleep while it is working. I think to bring this unit into the living room and to buy less noisy into the bedroom.
Delonghi PAC-A110
bobclark, 05/15/2011
Experience of using: 1 year or more
Pros: cools well
Cons: loud
This ac is powerful and even in the economy mode it cools pretty well. It is easy to use and control. The best thing is that you should not empty the tank. The unit is heavy and bulky but it is on casters which make it moveable. It s a little bit loud but it doesn't bother me. So this portable conditioner satisfies my needs.
General Features

1

White

Energy

120 V

1380 W

Other Features

3

Dimensions

18.0

15.0

30.0

70 lb

Warranty

1 Year

Miscellaneous

044387221108
Add Review