Amana

AP077R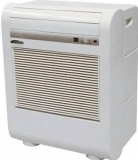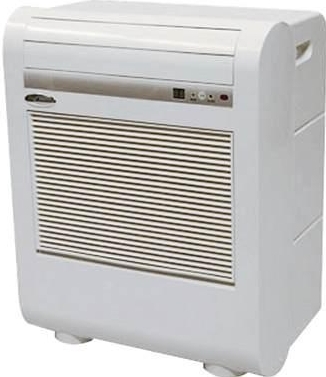 Reviews
I like my Amana AP077R
lkwatson , 09/27/2011
Experience of using: 1 year or more
Pros: easy to control, has a programmable timer
Cons: none
I like this air conditioner very much. I use the unit for a long time and it works as it should. Cools my room to the temperature I programmed (it's very easy to program it). And it is very convenient for me to use a programmable timer, because I have in my room the nice temperature for a whole day. Also it is not very noisy, it's not louder than it was expected. I haven't any problems with this conditioner since I bought it.
Amana AP077R is a good unit
Starlight78, 07/26/2011
Experience of using: Few months
Pros: Nice looking, small
Cons: controls only by the remote
I'm using this air conditioner for a few months and I'm pleased using it. I had to chose the portable unit because my windows are not for conventional air conditioners. When I was selecting the unit to buy I saw Amana AP077R. It had a good price, good power and a nice look, all that I needed. When I bought the unit I found it very easy to use and powerful because it cools my large room very fast and well. Also I found the unit rather bulky but it has wheels so I have no problems if I want to move it. Another bad thing about this conditioner is the control only by the remote. It is not always convenient if you are near your unit but you can't program it because remote control is on the table or is not working. But I think it is also not very big problem comparing with its' good qualities.
A good ac to buy
technician, 07/21/2011
Experience of using: Less than a month
Pros: low price, effective cooling
Cons: no buttons on the unit, only remote
I just bought this unit to cool my bedroom because it is very hot there in summer. It was easy to set up it. And now it works well, and my bedroom is a comfortable area. Conditioner is very quiet so I can easily sleep while it works and it is very good. The only problem is that the unit has no buttons, it controls only by the remote. But it is not a very big disadvantage. I hope it will work well further.
Excellent air conditioner
dindin, 07/07/2011
Experience of using: Few months
Pros: Small, easy to use, well cools
Cons: not very nice
It is a great conditioner. I like it so much. It is powerful and keeps our bedroom cool. It is small and has casters, so it is very easy to move it to other rooms. No problems and I'm very happy.
General Features

1

White

180 CFM

Energy

8.2 EER

110-120 V

8.0 A

Other Features

2.5

4-Way

2

Technical Details

R-410A

Dimensions

17.9

13.1

24.0

62 lb

Warranty

1 Year

Miscellaneous

688057346564
Add Review